Exclusive
EXCLUSIVE: 'Teen Mom' Amber Portwood Breaks Down, But Fiance Still Says She's A 'Great Mother'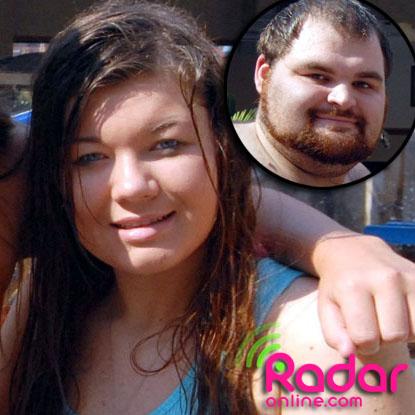 Teen Mom star Amber Portwood is so overwhelmed by the stress of her situation that she has been crying uncontrollably, RadarOnline.com learned exclusively.
But the MTV reality star has found support from what many people would consider an unlikely source - her fiance Gary Shirley!
Despite being hit repeatedly by Portwood on national TV, and then enduring her dumping him to date another man, Gary stands by Amber and says she is a "great mother."
Article continues below advertisement
A police investigation and probe from a child protective services was launched after MTV aired an episode showing Portwood hitting Shirley.
Those probes are ongoing.
And despite having to watch Amber date another man on national TV, Shirley has only nice things to say about her, RadarOnline.com learned.
"He really respects her as a mother," a source told RadarOnline.com. Another source says Gary calls Amber "a great mother."
At the end of September, a police investigation was launched after Portwood was shown hitting and kicking Shirley during an argument. Both the Anderson Police Department and The Department of Child Protective Services in Indiana are looking into the incident.
The stress of the situation is taking its toll on Amber. "She was bawling her eyes out the other day and crying, crying, crying. It's a horrible mess for any parents," a source told RadarOnline.com exclusively.
Article continues below advertisement
Amber is focusing on the couple's daughter Leah. The source adds that Amber often takes Leah to the park across the street from their residence, reads to her at night, and is teaching the little girl how to count.
"She hasn't put a hand on Gary since," the source adds. "Amber is a totally different person than what is seen on the show."
RELATED STORIES:
EXCLUSIVE: Man Who Dated Teen Mom Amber Portwood Falsely Identified As Sex Offender