Exclusive
EXCLUSIVE: Teen Mom Amber 'Would Never Ever' Date A Sex Offender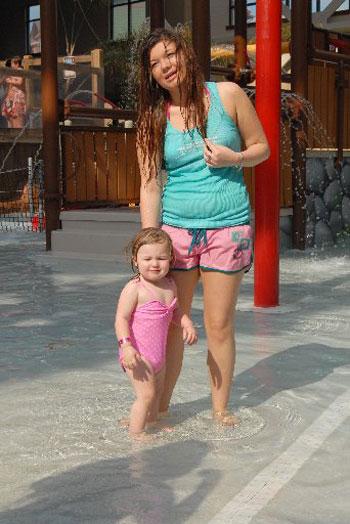 In the days after Teen Mom star Amber Portwood was accused of dating a registered sex offender in a recent episode of the hit MTV show - RadarOnline.com was first to report that the young man featured on the program had been falsely identified as a pedophile, and now Amber's inner circle is coming to her defense.
"She would never ever date a sex offender!" said Carol Zizak, the mother of Gary Shirley - the father of Amber's little girl and also featured on the show.
Article continues below advertisement
Although she had not heard the news, even if it was true, Carol said it could happen to anybody, "It's like if you meet someone on the street -- you don't know 100% who they are."
In last week's episode, Amber's date was identified only as "Chris" and several media outlets were quick to report that he was in fact Christopher Glen Hossman, 27, a registered sex offender in Madison County, Indiana. RadarOnline.com confirmed Amber's date was not in fact Hossman.
"She would not date a sex offender," Carol said adamantly of young mother Amber, who has a 23-month-old daughter Leah with Gary.
"Leah's happy, she smiles, she's god's gift to them," Carol added.
Hossman's on-again-off-again girlfriend, who only wanted to be identified as "Brenda," told RadarOnline.com in an exclusive interview last Friday that she watched Teen Mom, saw the episode in question, and that Amber's date was definitely not Hossman.