EXCLUSIVE INTERVIEW: Sex Offender Consulting Lawyer After Falsely Named As Teen Mom's Boyfriend, Says Ex-Girlfriend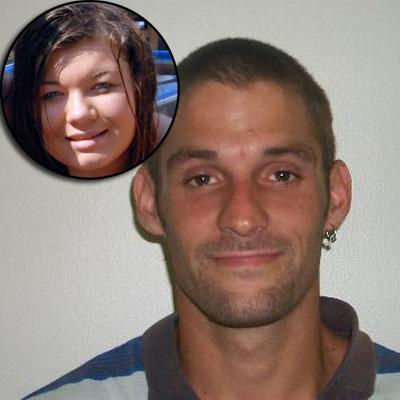 The girlfriend of the real Christopher Glen Hossman has told RadarOnline.com that they have consulted a lawyer after he was falsely named as the boyfriend of Teen Mom Amber Portwood.
PHOTO: See Christopher Glen Hossman's Mug Shot
Hossman – who is a registered sex offender – was NOT on the October 5, 2010, episode which showed Portman going on a date with a man also called 'Chris'.
According to the police records, 27-year-old Hossman was convicted of child molestation on March 21, 2005 before being released on October 6, 2006, in connection with an incident involving a 9-year-old girl.
Article continues below advertisement
His girlfriend - who would only identify herself as "Brenda" - told RadarOnline.com, "I watch Teen Mom and I knew that it was not my boyfriend.
"We had been dating for over a year and just split-up a few weeks ago. He had been staying at my home with my four kids who are aged between seven and twenty-two.
"The authorities knew that he was staying here and he was always up-front with me about his record and I trusted him fully around my family.
"My Chris is a roofer and we split up over fights about money because the economy is so bad but he never did anything bad around my kids.
"He only has one tattoo on his upper left arm with the letters 'CJH' whereas the guy on the show with Amber had other tattoos – I knew straight away it was not him it is just ridiculous to say it was.
"We are handing the matter over to my lawyer now because it is not right to name him like that when it is not him and we want this corrected.
Article continues below advertisement
"When he told me his side of the story about his conviction I believed him because I know a lot of people are wrongly convicted of all kinds of crimes.
"I'm not sure if we will get back together or not though – we'll just have to wait and see."
On the October 5 episode of MTV's Teen Mom, viewers watched Portwood go on a date with a man only identified as "Chris" at the Three Pigs Restaurant & Lounge in Anderson, Indiana.
During the episode, Portwood asked Hossman what he did before they met.
He replies: "Well, I got into trouble and I got caught and they put me on work-release.
"It's like a jail where you get to go out and work and you have to go back."
Following the episode, several media outlets falsely reported that the "Chris" featured on Teen Mom was Hossman. (RadarOnline.com was NOT one of the outlets that incorrectly reported this.)
Article continues below advertisement
Meanwhile, RadarOnline.com previously revealed that Portwood and her ex-fiance Gary Shirley were receiving couple's counseling and that after she was shown punching and slapping-out at him during a violent episode of Teen Mom.
But, so far, they have not been able to interview the troubled pair because they have gone on a vacation in Florida.
The violence depicted on the show prompted outrage from viewers and as RadarOnline.com reported, an investigation was launched by the Anderson Police Department and The Department of Child Protective Services in Indiana.