Exclusive
EXCLUSIVE: Rachel Uchitel Once Dated Baywatch Hunk Michael Bergin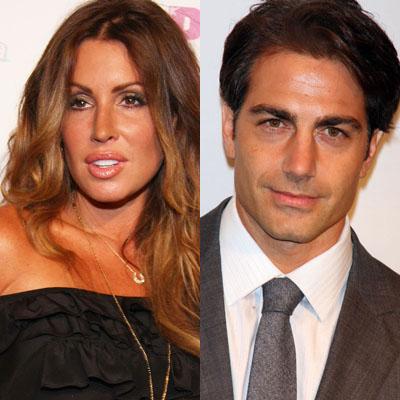 Before Tiger Woods, David Boreanaz, Derek Jeter, Alex Rodriguez et al, Rachel Uchitel had her first celebrity fling with Baywatch hunk Michael Bergin, RadarOnline.com has exclusively learned.
"It all started when she was 22 and she met Michael in New Jersey at Foxwoods Casino," a source close to Uchitel told RadarOnline.com.
"Michael spotted her over the casino tables and his friend came over and gave her his number."
Article continues below advertisement
Stunning Uchitel, then a leggy blonde, was no stranger to the Calvin Klein underwear model.
During his time as one of the first male supermodels, he met the late Carolyn Bessette-Kennedy, who was a Calvin Klein publicist, and the pair dated before she married JFK Jr.
"He used to say Rachel had freckles on her nose like Carolyn," Uchitel's friend told RadarOnline.com.
She even met Bergin's dad, we're told.
Ironically, the New York club promoter, who was the first woman linked to the disgraced golf star, was clueless who Michael, then an aspiring actor, was.
The pal said, "I said, 'Rachel, Michael Bergin is a Calvin Klein model and he is on a billboard in Times Square!' She had no idea!"
"They had a fun and innocent relationship for a few months," the source added, "until he told her he got a part on Baywatch and was moving to California."