Exclusive
EXCLUSIVE: Rachel Uchitel Turned Down Second Playboy Deal Because Of New Lover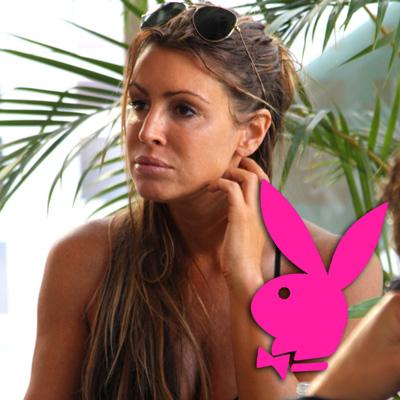 They really want to see her naked.
RadarOnline.com has learned Playboy made a second offer to get Tiger Woods' ex-mistress in the nude, but this time, it was Rachel Uchitel herself who thwarted the chance for a slice of the spotlight.
NEW PHOTOS: Life's A Beach For Tiger Woods' Mistress Rachel Uchitel
"The magazine came back to Rachel recently with another generous offer to appear in the magazine," said a source, close to Uchitel.
Article continues below advertisement
"At the time, Rachel had started to date a new man, and she was embarrassed to go ahead with the spread, because she was afraid that it would upset him.
"She didn't even tell the guy at the time, but felt uncomfortable, because she believed it would have been detrimental to a relationship that she would rather pursue than being on the cover of a magazine naked."
Uchitel told friends at the time, "I'd rather take a leap of faith and give this guy a shot!"
Even though the romance didn't last and with the interest in a topless spread still high, Uchitel "doesn't feel like it's appropriate for her to do it" according to the source.
"She is happy with the decisions she made," the source said.
As RadarOnline.com revealed, the philandering golfer nixed Uchitel's first Playboy deal - which was worth up to $300,000.
The journalist-turned-hostess-turned-mistress, who has also admitted to having a 'romantic relationship' with married Bones star David Boreanaz, would have appeared "totally naked except her pubic area", according to a contract that was presented to her.
Article continues below advertisement
EXCLUSIVE: Tiger Woods In Sex Rehab
The photos would have shown bare breasts and backside nudity, it said.
The magazine wanted to feature the 35-year-old former New York club hostess on the cover along with a direct mention of the cheating golfer.
But the deal - which Uchitel sources insist was being orchestrated by advisors, not her - was thwarted because it "put Rachel in significant danger of losing the millions of dollars Tiger paid her," said one source.