Exclusive
EXCLUSIVE: Elin 'Relieved & Distraught' After Divorce From Tiger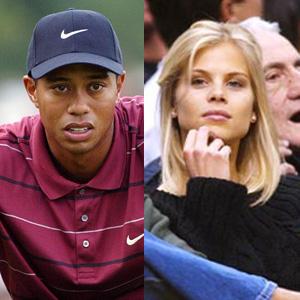 After nearly a year of marital torture, Elin Nordegren is both relieved and distraught now that her divorce from Tiger Woods has been finalized, friends of the blonde beauty tell RadarOnline.com exclusively.
"She's so happy that it's over," one source told RadarOnline.com.
"But at the same time she's devastated by everything that happened and filing the paper and making the divorce official brought home the reality of the situation and it hit her hard."
Article continues below advertisement
Tiger and Elin made their divorce official on Monday, filing papers in Bay County Circuit Court in Panama City, Florida. It marked the end of a nearly year-long odyssey in which Tiger Woods public image changed from sports icon to serial cheater and Elin's life changed dramatically.
At least 15 women have claimed to have had affairs with Tiger, who went into rehab for sex addiction after his romance with Rachel Uchitel was revealed.
Elin stood by him at first, but as RadarOnline.com reported exclusively, when Tiger returned to golf, their reconciliation imploded, as Elin believed her husband was not serious about changing his life.
Now RadarOnline.com has learned that Elin is busy training for a triathlon, and has been bicycling nearly every day in her Orlando-area neighborhood.
"She has not been herself lately," one source told RadarOnline.com. "This has taken a heavy toll on her."
Article continues below advertisement
Her twin sister Josefin and her parents have visited in the past month, lending emotional support to Elin.
As RadarOnline.com was first to report, she and Tiger agreed on a financial settlement in early July.
"After the divorce papers were filed, Elin was quiet and upset," one source told RadarOnline.com. "She went straight home from the courthouse and didn't want to talk to anyone.
"The reality of her marriage ending hit her hard. She never thought she'd be in this position. She had no idea that Tiger was cheating on her the entire time she was married."
But Elin is determined to start over her friends say. RadarOnline.com broke the news that she took a course at Rollins College this summer and she's been going out with friends on a regular basis.
When it comes to Tiger, however, Elin expresses her pain with silence.
"She doesn't talk to him," one source said. "They almost never come face to face anymore and when they do she doesn't say a word.
"This is not a divorce where the parties are going to end up being friendly toward each other. There is still a lot of raw pain."