Exclusive
Tiger Woods Divorce: 'It's For The Best" Says Mistress Number 11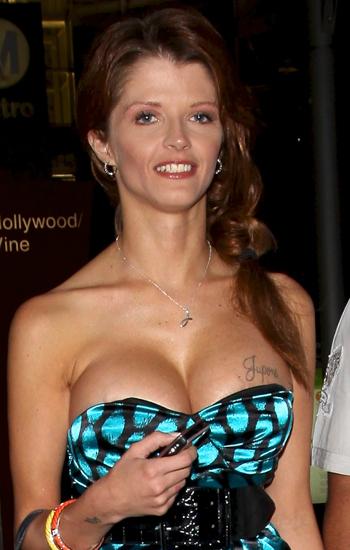 One of Tiger Woods' many mistresses has spoken out about his divorce, and says she is happy the marriage ended.
Joslyn James opened up to RadarOnline.com about the golfer's official split from his wife, Elin, and insists it's for the best.
NEW DETAILS: Tiger Woods Divorce Finalized
"I'm happy to hear that Elin and Tiger came to terms about sharing custody of their two children, Sam and Charlie," said the porn star, who was the eleventh woman to come forward over her affair with Woods.
Article continues below advertisement
"I think it's for the best and I hope that everything works out and that he can now focus more on his kids and being a better dad."
RadarOnline.com posted the divorce documents - filed in Panama City,Florida - which said the marriage was 'irretrievably broken'.
COURT DOCUMENTS: Tiger Woods Marriage 'Irretrievably Broken' -- Read The Filing Here
"We are sad that our marriage is over and we wish each other the very best for the future," Tiger and Elin said in a statement released by attorneys.
"While we are no longer married, we are the parents of two wonderful children and their happiness has been, and will always be, of paramount importance to both of us."
James claimed Woods had a penchant for kinky sex and released a batch of raunchy text messages she claimed were from the star.
The 32-year-old has starred in a long list of X-rated films and is currently filming a new movie, 'Knock Outs' which also features another of Woods' mistresses, Holly Sampson.