COURT DOCUMENTS: Tiger Woods Marriage 'Irretrievably Broken' -- Read The Filing Here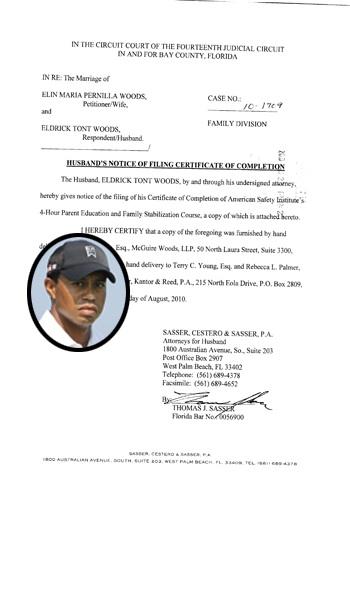 RadarOnline.com has obtained the court documents filed in Elin Nordegren's divorce from golf superstar Tiger Woods.
Read the documents here.
The divorce was filed in Bay County Circuit Court in Panama City.
The couple had married in October 2004 in Barbados and have two children, 3 and 1.
"We are sad that our marriage is over and we wish each other the very best for the future," they said in a statement released by attorneys.
Article continues below advertisement
"While we are no longer married, we are the parents of two wonderful children and their happiness has been, and will always be, of paramount importance to both of us."
As part of the million dollar divorce, Elin will restore her maiden name -- Elin Maria Pernilla Nordegren -- and both have undergone a 4-hour parenting course.
RELATED STORIES:
EXCLUSIVE: Tiger Woods Mistress Devon James Checks Into Rehab