Exclusive
EXCLUSIVE: Rachel Uchitel - I Was The Victim Of Domestic Violence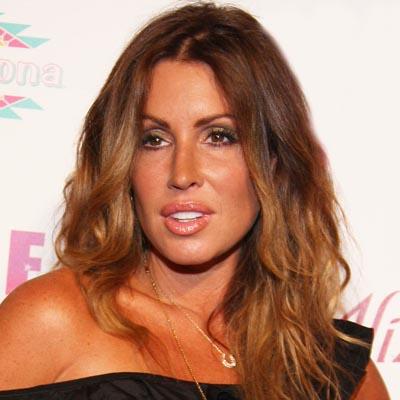 Rachel Uchitel is claiming a high-profile ex-lover beat her up while the couple was on a romantic holiday in Bora Bora, RadarOnline.com has exclusively learned.
Tiger Woods' former mistress has told friends, "We were on vacation when he flew into a jealous rage, hit me and tried to strangle me."
"He locked her in their bungalow for two days without clothes or a way to get out," a friend of Uchitel, 35, told RadarOnline.com.
Article continues below advertisement
RadarOnline.com knows the identity of the man at the center of the allegations, but has chosen not reveal his identity.
The incident occurred in May, 2009, according to Uchitel, the pal said.
But Rachel, who was a New York nightclub hostess at the time, did not report the domestic violence case to law enforcement, because she was "in love" with the man.
"He felt so bad about it afterwards so Rachel forgave him," the source told RadarOnline.com.
She later split from the man, after learning he had cheated on her.
Uchitel, who now lives in Los Angeles, was unavailable for comment, when contacted by RadarOnline.com on Tuesday.
Uchitel's affair with Woods was exposed last November and triggered an avalanche of women who came forward to claim they had slept with the golf superstar.
As RadarOnline.com revealed, Uchitel is moving on with life after Tiger and is studying forensic investigation in Los Angeles, and she's attempting to complete a two-year master's program in forensic psychology.
Article continues below advertisement