Exclusive
EXCLUSIVE: Rachel Uchitel Goes Back To School To Study Crime - 'It's My Calling'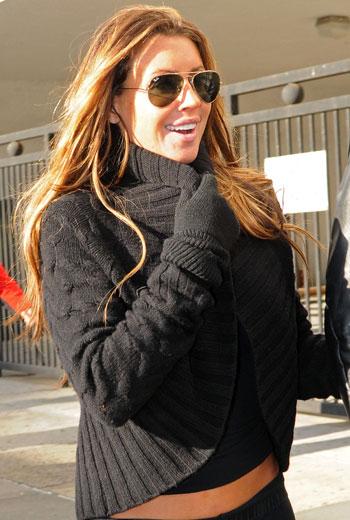 Rachel Uchitel is going back to school, RadarOnline.com has exclusively learned.
Uchitel, the first woman who was romantically linked to Tiger Woods, has been accepted into two prominent graduate schools as she prepares to start a new life after the cheating scandal.
And she is enrolling in a masters degree that will teach her about people's abnormal behavior!
"Rachel has been accepted into two graduate schools: one is a masters in criminal justice and the other is for a masters in forensic psychology," a close friend of to the 35-year-old told RadarOnline.com.
Article continues below advertisement
"She hasn't picked which one she is going to take yet but both are amazing schools, and she is very excited."
Uchitel, a university graduate, is also two weeks into an intensive 10-week training program in forensic investigation in the Los Angeles area.
"She started classes a few weeks ago and absolutely loves it," said the pal.
"She has made it her life, 24/7."
Uchitel told a friend: "It's my calling and what I'm great at."
The former NYC nightclub executive, a 9/11 widow who ignited a media firestorm after being exposed as Tiger's lover, is hoping to use her new experience to become a media pundit on crime.
"Rachel is following her dream," said a confidante.
"She has always been obsessed with anything related to crime - television shows like Nancy Grace, Cold Case, To Catch a Predator.
"Rachel asks a million questions all the time and she is always trying to put details of a story into her head.
Article continues below advertisement
"Now she wants to work at a news organization as part of an investigation unit."
Uchitel's new career path also explains her decision to be ordained as a minister.
Said our source, "The real reason is because with that title, she is officially a 'spiritual advisor' and has the privilege to be told information that, even if put on the witness stand in a trial, what she was told in confidence remains protected."