Exclusive
EXCLUSIVE: Mel Gibson To Be Deposed Monday; Will Refuse To Discuss Oksana Beatdown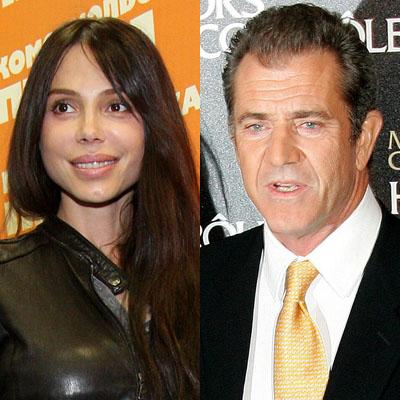 Oksana Grigorieva's lawyers have finally snagged a sit-down interview with Mel Gibson, and the all-important deposition will take place next Monday, RadarOnline.com has learned.
But lawyers for the Russian musician are almost certain to hear stone-cold silence when the Lethal Weapon star is grilled about allegations he punched his ex-lover while she held their infant daughter Lucia.
"Mel's team has agreed to have him sit for the deposition on November 1," a source connected to the case exclusively told RadarOnline.com.
Article continues below advertisement
"But Mel will decline to discuss the alleged assault on Oksana, citing his Fifth Amendment right against self-incrimination given the criminal investigation is still active."
Team Oksana - already in crisis after their family law specialist quit on Sunday - is facing even more obstacles behind-the-scenes, we've learned.
Oksana, 40, does not have a qualified lawyer who can interrogate the Oscar-winning actor/director.
Her lead attorney, Martin Garbus, is unable to practice in California after a judge rejected his pro hac vice motion last week, as RadarOnline.com was first to reveal.
The source said, "Oksana's other lawyer, Lisa Bloom, has to be in London to speak before the House of Commons on climate change on the same day Mel is to be deposed.
"Given Martin Garbus' inability to be admitted in California, it is unclear who is going to take Mel's deposition... because it leaves just (lawyer) Daniel Horowitz."
Article continues below advertisement