Exclusive
EXCLUSIVE: Mel Gibson Skipped On Deposition Probing Oksana's Explosive Allegations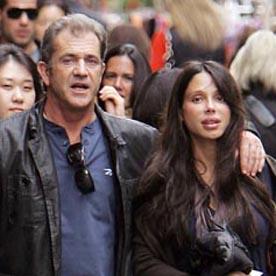 Mel Gibson failed to turn up to his deposition on Friday because he was off gallivanting around the globe, RadarOnline.com has exclusively learned.
The Lethal Weapon star had been booked to answer questions about ex-lover Oksana Grigorieva's explosive claims that the Oscar winning actor/director punched her in the face twice, leaving her with two broken teeth and a concussion.
But on Wednesday – 48 hours before the grilling – lawyers for Mel advised Oksana's camp he was unavailable to appear for the deposition, RadarOnline.com has been told.
Article continues below advertisement
Multiple sources confirm to RadarOnline.com that Mel has left the United States.
He has homes in Costa Rica and Fiji.
Mel's return date is not known and his legal team has not yet confirmed another date for him to be deposed.
By postponing the probe, Mel continues to avoid questions about his bitter custody battle with Oksana over their infant daughter Lucia.
Oksana, 40, has told investigators Mel, 54, exploded in rage January 6 at his Malibu mansion and punched her as she held their daughter.
Los Angeles County Sheriff's detectives are probing the allegation, along with Mel's claim Oksana tried to extort millions from him with threats of a scandal.
Investigators spoke to Mel last month, however, the embattled Braveheart star invoked his constitutional rights to not answer any questions pertaining to the allegations.
Despite Mel's silence, Oksana was deposed twice this week.
At the center of the probe was whether Oksana leaked the explosive tapes to RadarOnline.com, in which Mel is heard spewing racial slurs, profanity and hatred toward his ex-lover.
Article continues below advertisement