Exclusive
EXCLUSIVE INTERVIEW: Charlie Sheen's Porn Star - Dad Says He Doesn't Know What She Does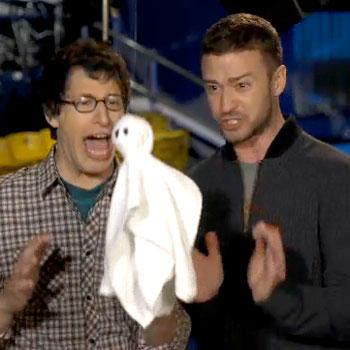 The woman who hid in a closet while Charlie Sheen went on a cocaine-fuelled rampage has been a hardcore porn star for the last few years, but one person who doesn't know about her on camera experience is her father, RadarOnline.com has exclusively learned.
As RadarOnline.com previously reported Christina Walsh, who uses multiple porn names Capri Anderson, Alexis Capri, Stella Costanza and Capri Nubiles, was the woman in the Plaza Hotel when Charlie had his meltdown. Her father, Paul Walsh, spoke exclusively with RadarOnline.com and said that he had seen the news reports about Charlie Sheen but didn't know that his daughter was the woman with Charlie.
Article continues below advertisement
EXCLUSIVE DETAILS & PHOTOS: Charlie Sheen's Naked Guest -- Real Name Christina Walsh
"That beats me, she doesn't live with me so I don't know," Paul said, and also said he wasn't sure he would have believed his daughter if she told him she was involved with the actor.
"I wouldn't even believe her if she said something about Charlie Sheen. Why would she be with Charlie Sheen?"
When RadarOnline.com asked him if he knew what his daughter does for a living, Paul said "I'm not quite sure exactly what she does. I always talk to her and she says, why do we have to talk about money?"
"I honestly don't know about her private life. I live here in the Bronx, she lived over there California but she was lonely and so moved back here. Then she moved down to Brooklyn. She's been down there for a while," Paul said about Christina.
"We have very limited discussions when she needs me to take care of her dog. She was in California a week ago and I took care of her dog."
He admitted that she does have dreams of becoming famous. "She's some kind of aspiring actress. They work and work and never get anywhere. But you never know," he said.
Article continues below advertisement
The 22-year-old has starred in numerous XXX videos, including Big Bust Cougars, Dam, She's a Lesbian, Me & My Girlfriends, Amateur Angels 22, Barely 18: Spring Break and Lesbian Tendencies.
The brunette bears a striking resemblance to Charlie's ex-wife Denise Richards, who was at dinner with Christina, Charlie and a few other escorts prior to the incident at the Plaza Hotel.
As RadarOnline.com revealed, Christina told people Sheen had been using cocaine before he trashed the hotel suite accusing her of stealing his wallet.
As RadarOnline.com revealed, Christina told people Sheen had been using cocaine before he trashed a hotel suite at The Plaza, thinking she had stolen his wallet.
Charlie downplayed the situation exclusively to RadarOnline.com. "Oh my man, I'm fine," he said, when asked about his condition after being carted off to the hospital for a mental health evaluation.