EXCLUSIVE: 'Book Not Closed On Charlie Sheen,' Says Colorado Prosecutor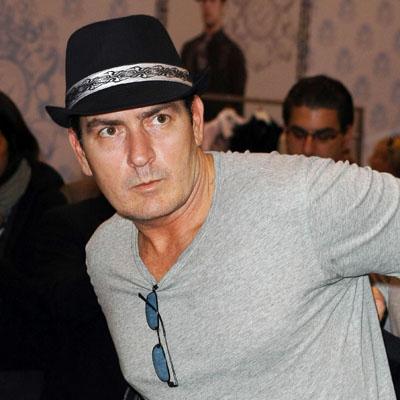 He's not out of the woods yet.
Chief Deputy District Attorney Arnold Mordkin has told RadarOnline.com that 'the book is not closed' on actor Charlie Sheen.
Reports had surfaced that the Pitkin County D.A.'s office in Aspen, Colorado no longer had any interest in investigating any probation violation surrounding the star who went on a wild cocaine and booze bender at The Plaza Hotel in New York early Tuesday.
Article continues below advertisement
But District Attorney Mordkin on Wednesday was quick to pour cold water over these reports - saying he still had a job to do.
He said: "Look, the book on Charlie Sheen is not closed as there is still some days left for his probation to run.
"But we are not actively investigating the New York incident at present as no charges or hard evidence against Mr. Sheen has been brought to our attention.
"We cannot act on media reports that he has done this or that - we are only interested in factual evidence - but it is my job to investigate anything that is brought to our attention until his probation officially ends."
Charlie Sheen has broken his silence about his crazy New York night in an exclusive interview with RadarOnline.com.
He revealed to RadarOnline: "Oh my man, I'm fine.
"The story is totally overblown and overplayed as far as the reality of the scenario."
Sheen spoke to RadarOnline.com via text message shortly after he arrived home in Los Angeles on a private jet Tuesday night.
The Two and a Half Men star told RadarOnline.com had no plans to reveal exactly what happened in Room 1832: "I know what went down and that's where it will stay... under wraps."
Article continues below advertisement
The New York Police Department said Sheen, 45, appeared "intoxicated" and was reportedly offered a choice of hospitalization - or arrest. He chose the hospital.
The woman, who was also naked, claimed she feared being attacked after the star went berserk following an argument and began screaming at her and throwing furniture.
Sheen was not expected to face any criminal charges.
Sheen, who has admitted to using cocaine in the past and paying for hookers, had his meltdown just weeks after he spent 30 days in rehab following domestic abuse charges filed by his other ex-wife, Brooke Mueller.