EXCLUSIVE DETAILS & PHOTOS: Charlie Sheen's Naked Guest - Real Name Christina Walsh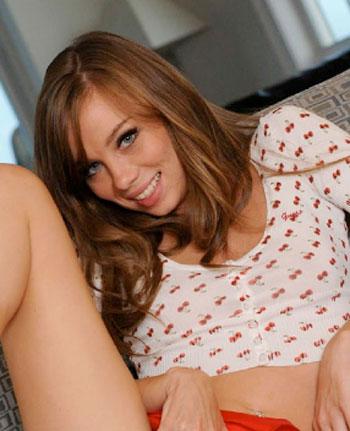 The woman locked in closet as a nude Charlie Sheen went on a rampage in a New York hotel room has been uncovered as Christina Walsh -- aka Capri Anderson, Alexis Capri, Stella Costanza and Capri Nubiles.
The 22-year-old, born in New York, has starred in a host of xxx videos, including Big Bust Cougars, Damn, She's a Lesbian, Me & My Girlfriends, Amateur Angels 22, Barely 18: Spring Break and Lesbian Tendencies.
Article continues below advertisement
Multiple porn sources reveal her true identity is Christina Walsh, who once won first prize in a wet t-shirt competition, held in Miami.
The brown haired woman, who looks like Sheen's ex-wife Denise Richards, has piercings in her navel and left nostril.
The day before the incident, Christina, under her alias Capri Anderson, Tweeted how she was sick.
"My tonsils are inflamed," she said.
As RadarOnline.com revealed, Christina told people Sheen had been using cocaine before he trashed a hotel suite at The Plaza, thinking she had stolen his wallet.
"She said after he did the coke, he flipped out, couldn't find his wallet and accused her of stealing it," a source with knowledge of the situation told RadarOnline.com, exclusively.
She called hotel staff and police were alerted, who on arrival, found Sheen "intoxicated" before sending him to a hospital where he was placed under medical evaluation.
Speaking exclusively to RadarOnline.com, the Two and a Half Men star downplayed claims he trashed his posh room.
Article continues below advertisement