Exclusive
EXCLUSIVE INTERVIEW: Charlie Sheen Breaks Silence, Tells Radar: 'Story Overblown & Overplayed'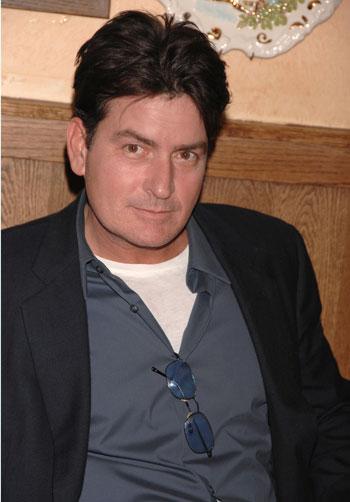 Charlie Sheen has broken his silence about his crazed coke and booze binge with a prostitute that left him in a New York hospital early Tuesday morning.
Speaking exclusively to RadarOnline.com, the Two and a Half Men star downplayed claims he trashed his posh room at The Plaza Hotel, in a frantic bid to find his wallet and cell phone after partying with a hooker.
"Oh my man, I'm fine," he told RadarOnline.com's Senior Executive Editor Dylan Howard, when asked about his condition after being carted off to the hospital for a mental health evaluation.
Article continues below advertisement
"The story is totally overblown and overplayed as far as the reality of the scenario."
Sheen spoke to RadarOnline.com via text message shortly after he arrived home in Los Angeles on a private jet Tuesday night.
Earlier Tuesday, he had checked out of New York Presbyterian Hospital, where he underwent a psychiatric evaluation.
As RadarOnline.com previously reported, the Emmy nominated and Golden Globe winning actor was naked and out of control when cops burst into his trashed suite, next to the room where his ex-wife Denise Richards and their two young daughters - Sam, six, and Lola, five - were staying.
He was found naked and in an altered state, according to cops.
Sheen told RadarOnline.com he had no plans to reveal exactly what happened in Room 1832: "I know what went down and that's where it will stay... under wraps."
The New York Police Department said Sheen, 45, appeared "intoxicated" and was reportedly offered a choice of hospitalization - or arrest. He chose the hospital.
The woman, who was also naked, claimed she feared being attacked after the star went berserk following an argument and began screaming at her and throwing furniture.
Article continues below advertisement
Sheen's 'I'm fine' declaration to RadarOnline.com followed claims from his own rep that the hell raising actor had an "adverse allergic reaction" to pills he'd been taking.
"Charlie had an adverse allergic reaction to some medication and was taken to the hospital," his publicist said in a statement.
NYPD spokesman Paul Browne said no complaints were made and there was no arrest.
Sheen was not expected to face any criminal charges.
Sheen, who has admitted to using cocaine in the past and paying for hookers, had his meltdown just weeks after he spent 30 days in rehab following domestic abuse charges filed by his other ex-wife, Brooke Mueller.
He agreed to treatment as part of a plea deal to avoid jail after threatening to kill Mueller during a domestic violence incident last Christmas in Apsen, Colorado.
Sheen, the highest-paid actor on US TV, is expected to return to work as soon as Friday.