TMI TWEET: Heidi Montag: I Massage My Breasts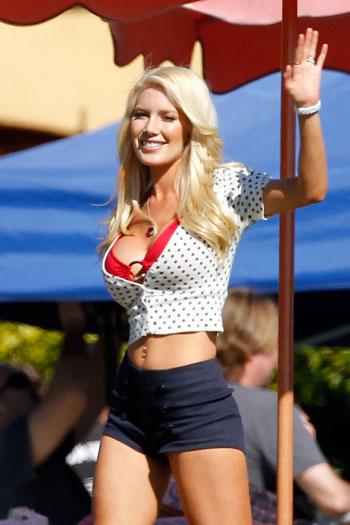 Heidi Montag is putting her 'breast' foot forward when it comes to looking after her G-cup assets by massaging them to keep them soft, RadarOnline.com has learned.
The surgery enhanced star recently admitted to wanting a reduction, but it seems she could be having a change of heart, after tweeting about her mammary rub down.
"Giving my self a soft tissue breast massage," she wrote on the social networking site on Tuesday morning." Ladies we have to keep those implants soft."
Article continues below advertisement
In January, Montag altered her appearance with 10 plastic surgery procedures in one day, including a brow lift, butt augmentation, a second nose job and her now famous implants.
She also had her ears pinned and took to Twitter to offer some words of advice to others thinking about having the same thing done.
"Warning: to anyone who is thinking about getting their ears pinned, I learned after the fact it is the most painful surgery a person can get."