EXCLUSIVE: TV Producers Turn On Salahis, Label Gag Claims 'Not True'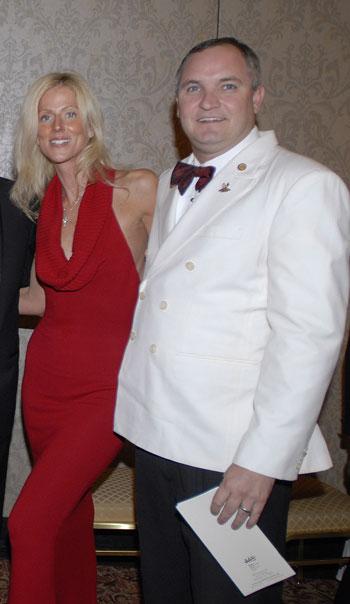 It looks like the world's most notorious 'gatecrashers' are biting the hand that feeds them.
Battle lines have been drawn between Tareq and Michaele Salahi and Bravo, the network that pays them to appear on The Real Housewives Of D.C., after a series of claims surfaced in a new book about the couple, released Wednesday.
In Cirque du Salahi: Be Careful Who You Trust, author Diane Dimond, who wrote the tell-all with the association of the infamous couple, claimed the pair did not publicly offer an explanation for crashing a White House state dinner because of their agreements with Bravo.
Article continues below advertisement
The book says: "On attorney's advice, and because of their 'iron-clad' contracts with Bravo, the Salahis felt they could not defend themselves -- not even when called before a committee of the United States Congress. Only now, that the danger of a possible federal indictment has faded with time, do they feel they can tell their side of the story."
In a statement to RadarOnline.com, Bravo fired back: "The notion that the Salahis have been barred under their contracts relating to The Real Housewives of D.C. from speaking about their attendance at the White House State Dinner is simply not true. From the time of the incident until now, Bravo and Half Yard Productions, the producer of the series, have consistently and repeatedly stated to the Salahis and their representatives that they were free to speak to press, law enforcement, Congress and anyone else about attending the State Dinner. Indeed, they have given multiple press interviews on that very subject."