White House 'Gatecrasher' Tareq Salahi Denied Motion To Dismiss Bankruptcy, Blames Mother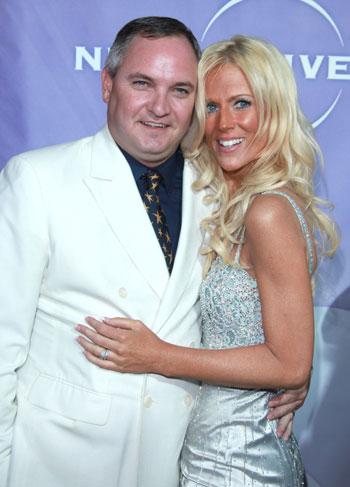 Article continues below advertisement
He also claimed he held a necessary vote to decide to file bankruptcy and he didn't agree or consent to use that power of attorney.
Corrine filed bankruptcy for the family winery in 2008 and in 2009 Tareq filed his own bankruptcy petition for the business.
"On information and belief, my mother Corinne Salahi has misrepresented that she had the authority to file this bankruptcy," said Tareq, who appeared in court Tuesday, in his motion to dismiss the case filed in July.
VIDEO: Whoopi & White House Gatecrasher Clash Backstage At The View
Tareq also claimed he learned of the bankruptcy trustee in April 2010- which the trustee attorney Kevin McCarthy disputed.
Oasis Vineyards filed Chapter 11 in December 2008 and was converted to Chapter 7 in March 2010. The trustee attorney said Tareq was alerted to both notices.
"Salahi now contests the validity of the original bankruptcy petition...it is too late for Salahi to do that. It's been more than nineteen months since the filing of the Chapter 11 bankruptcy petition," McCarthy wrote in his opposition motion.
Article continues below advertisement
EXCLUSIVE VIDEO: White House Crashers Ridiculously Lavish Wedding
Tareq also claimed the trustee's agent Nick Arrington chain-locked all the doors to the winery, which McCarthy denied in court records. The records also indicated that Tareq could contact Arrington whenever he wanted access to the winery.
But after an inventory of all the assets, and "in order to avoid being placed in the middle of the ongoing dispute between Salahi and his mother," the trustee decided that access to the building would only be decided on between members of the Salahi family.
In his argument, Tareq - who has an advanced degree in Oenology -- also claimed the bankruptcy filing "may have compromised the wine business beyond repair."
"Corrine Salahi is not a wine expert and has done nothing to preserve the wine and equipment that is the bulk of the estate in bankruptcy," he stated in his motion to dismiss.
Tareq further stated that his mother "is solely responsible for this bankruptcy" and doesn't know what's she's doing," claiming wines have spoiled and as a result there have been hundreds of thousands of dollars in damage.
McCarthy, the trustee attorney, told RadarOnline.com that the next step is to attempt to sell assets to the winery.
RELATED STORIES:
EXCLUSIVE: 'Gatecrasher' Michaele Salahi Won Case Against Mother-In-Law For Over $14,000