Exclusive
EXCLUSIVE PHOTOS: Jersey Shore's Sammi & Ronnie Back Together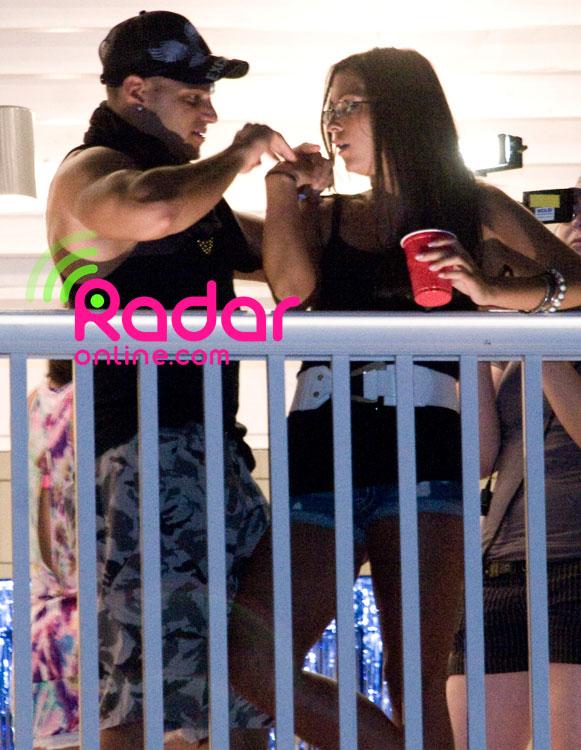 Jersey Shore's on-and-off again couple, Sammi and Ronnie, are finally back together -- and RadarOnline.com has the exclusive pictures to prove it!
The feisty pair has had a tumultuous relationship since the hit reality television show first began, but at a wrap party for the third series, the couple hugged - even grinded - in full view of onlookers.
EXCLUSIVE: Furious Sammi Walks Out On Jersey Shore
Just two weeks ago, a furious Sammi 'Sweetheart' Giancola walked out of Jersey Shore after watching never-before-seen footage of Ronnie cheating on her during the recap show.
Article continues below advertisement
"Now it seems they have once again patched things up," said one source.
"They were flirting on the balcony of the hotel where the cast and crew were celebrating the season wrap... at first they were just chatting then it became clear they were doing more than that."
The photos show Sammi, who was sporting a tiny pair of denim hot pants, whispering with Ronnie, before he inched closer and eventually danced seductively with her.