WATCH: First Video Of Fantasia On Her Suicide Attempt: 'Tired Of Dealing With Men'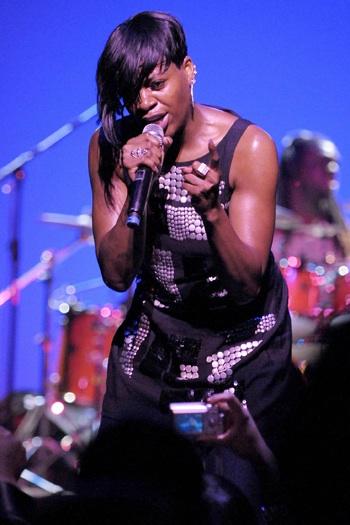 The first video of Fantasia talking about her recent suicide attempt has been released and you can watch it here at RadarOnline.com.
Emotional, but slightly defiant, Fantasia describes why she attempted to kill herself with an overdose.
"You can't accidentally take a whole bottle of pills," the VH-1 reality star says.
"I was tired of people doing me wrong. Constantly. Over and over and over again. Dealing with my family. Dealing with my father. Dealing with men and their bullsh*t. I was tired."
Article continues below advertisement
"I knew exactly what  I was doing."
The clip is from Behind The Music: Fantasia," which will air on VH-1 Tuesday at 9 pm.
The interview was taped Saturday, August 21 and will explore the dramatic events in Fantasia's life. The singer recently tried to kill herself after her romance with Antwaun Cook, a married man exploded. Cook's wife is considering suing Fantasia.
RELATED STORIES: