Exclusive
EXCLUSIVE: Fantasia Still Talking To Ex While Recovering From Suicide Attempt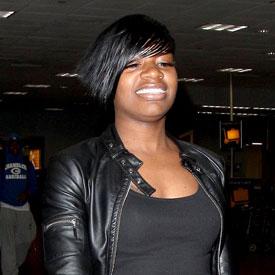 American Idol winner Fantasia Barrino has spoken with her ex-boyfriend Antwaun Cook since trying to take her own life, RadarOnline.com has exclusively learned.
Barrino - who is recovering at her North Carolina home surrounded by family and friends – spoke with Cook over the phone. The two broke up shortly before her suicide attempt on Monday night.
The singer had begged her married boyfriend not to call off their relationship after his wife Paula Cook filed a complaint against her, labeling her a homewrecker.
Article continues below advertisement
"Fantasia has spoken to Antwaun since she left the hospital but nobody knows if they will get back together again," the source said.
"Their relationship has been really off and on in recent times so we will just have to wait and see how things will pan out.
"Fantasia has plenty of people looking after her right now, and the most important thing is that she does not have too much pressure or stress."
Although her management team is trying to treat the Idol winner sensitively right now, they are hoping that she will be able to finish the second season of her VH1 reality show Fantasia For Real and also promote her new album Back To Me which is due to be released on August 24.
A North Carolina police report revealed that Barrino attempted to commit suicide with 'possible internal injuries' after 'ingesting medication' at her home in Glynwoor Lakes on Monday night.
Police sources and sources close to the investigation say Barrino was found in the closet of the Glynmoor Lakes neighborhood home and she was taken to Mercy South Hospital at Carolinas Medical Center in Pineville.
The police report was classified as "801- suicide"
According to the North Carolina police report the incident is still under investigation.