Exclusive
EXCLUSIVE: Fantasia's Dad Displeased With Her Married Lover Reunion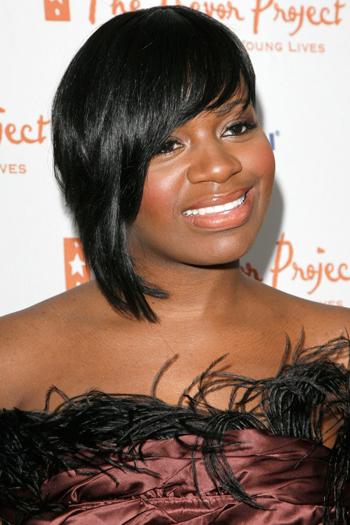 Fantasia Barrino may have re-united with her married lover Antwaun Cook but one man who's certainly NOT HAPPY about their re-union is her father Joseph Barrino, RadarOnline.com can reveal.
The American Idol winner - who reportedly attempted to kill herself after Cook called-off their relationship - was photographed with HIM as she shot some scenes for her VH1 reality show Fantasia For Real.
But her deeply religious father Joseph Barrino says he was not a happy man when we revealed to him that the shoot had taken place less than 24 hours after his daughter was released from the hospital.
Article continues below advertisement
He tells RadarOnline.com in an exclusive interview, "I do not think that can be real, it must be somebody else. I'm very displeased with that relationship because he is a married man and all of that has been discussed with Fantasia."
And when RadarOnline.com told Fantasia's dad that the meeting appeared to take place while shooting scenes for her new reality show, he says, "I do not think she would be back filming already."
While her father seems to be in the dark about his famous daughter, the photographs clearly show the performer having heart-to-heart talks with her married lover.
The pair have been involved in a roller coaster relationship in recent times which culminated in his wife Paula Cook filing a complaint against the singer who she claims knowingly had an affair with the married-father-of-two.
Antwaun Cook had called for a time-out on his relationship with Barrino because he was reportedly fed-up with all the drama but it now looks like the producers of Fantasia For Real have persuaded him to take part in the reality show so that they can translate their relationship into high ratings for the show.
Article continues below advertisement
A North Carolina police report revealed that Barrino attempted to commit suicide with 'possible internal injuries' after 'ingesting medication' at her home in Glynwoor Lakes on Monday night.
Police sources and sources close to the investigation say Barrino was found in the closet of the Glynmoor Lakes neighborhood home and she was taken to Mercy South Hospital at Carolinas Medical Center in Pineville.