Exclusive
EXCLUSIVE: Dad Says He'll Support 'Strong & Independent' Daughter Threatening to Sue Fantasia For Affair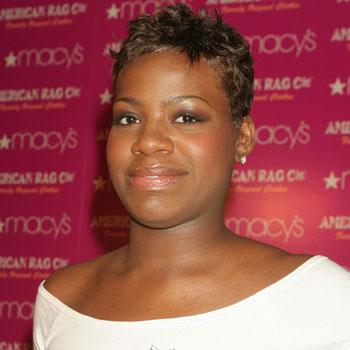 The father of the woman accusing Fantasia of stealing her husband says he will support a decision to sue the singer, RadarOnline.com is exclusively reporting.
"I've told her that she's a mature adult, she's very strong woman and she's very independent and she'll make these decisions on her own," Larry Sloan, the dad of Paula Cook, told RadarOnline.com.
"I told her I'd be there for her for moral support."
Article continues below advertisement
POLICE REPORT: Read The Details Here
It has emerged that Paula has threatened to sue Fantasia for alienation of affection, the singer's lawyer Gena Morris told People.
Cook accuses Fantasia and her ex-husband, Antwaun Cook, of having a year-long affair during which they sometimes "recorded their illicit sexual activity".
The pair was photographed together, less than 24 hours after the former Idol alum was released from hospital in Charlotte, North Carolina, after a failed suicide attempt.
However, Fantasia insists she's not responsible for breaking up the marriage of the North Carolina couple, although she has not denied an affair or the existence of an alleged sex tape.
"Fantasia is certain that she is not responsible for the deterioration of the Cook's marriage," manager Brian Dickens has said.
Sloan told RadarOnline.com he was not aware of issues in his daughter's marriage until the news had broke.
Article continues below advertisement
But he said it was clear from the past week that Antwaun has broken two women's hearts.
"I would say the family was surprised," he said, "we were surprised by this, yes, and I think his family was also probably surprised by it too."
When asked if there was a chance of reconciliation between his daughter and her philandering husband, Sloan said: "I would just say that right now it appears that they may not in the near future get things reconciled."