Exclusive
EXCLUSIVE: Paris Hilton 'Doesn't Have Time For Drugs' Says Hair Stylist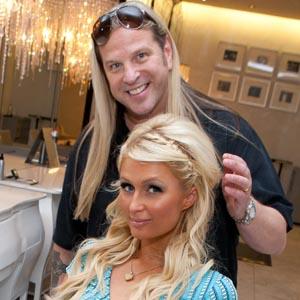 What's an heiress to do with all her free time? Not cocaine, says her hair stylist.
Paris Hilton's hair stylist Michael Boychuck tells RadarOnline.com exclusively that Hilton "wants everyone to know she does not do drugs and does not have time for that."
"Paris and I have been texting since her arrest. Poor girl; my heart goes out to her and I feel bad about what happened," Boychuck said.
"She told me the cocaine they found did not belong to her. She expressed to me that her career is very important and she would never do drugs or anything else for that matter to destroy what she's worked so hard for."
Article continues below advertisement
As RadarOnline.com was first to report District Attorney David Roger is unlikely to offer Hilton a plea bargain deal on her cocaine possession charge, which could leave the heiress with a prison sentence of one to four years.
"I've known Paris for 18 years and can honestly say I've never seen her use drugs," Boychuck continued.
OFFICIAL DOCUMENT: Read The Complaint
"She's a sweet, hard-working girl and unfortunately she's in a bad position right now. But she will be fine and these bogus charges will be dropped."
Boychuck said he was with Hilton last Friday afternoon at his salon in Caesar's Palace in Las Vegas where he got her "dolled up."
"She's had a rough August. As you know, some guy was stalking her and tried to break into her house," Boychuck said. "She said she was very scared and thankful her boyfriend Cy was there.
"She told me he went downstairs with a gun, pinned the guy down and called the cops. I'm glad he was there. What a hero he is. Otherwise, it would have been tragic."
Article continues below advertisement
According to an arrest report obtained by RadarOnline.com, Hilton, 29, told cops she didn't own the purse in which 0.8 grams of cocaine was found, but admitted she owned other items that were in the purse.
She reportedly told a Las Vegas police lieutenant that she had borrowed the purse from a friend, but acknowledged owning money, credit cards and a broken tablet of the prescription drug Albuterol that was also found in the bag.