EXCLUSIVE: Inside Jesse James' New Life In Austin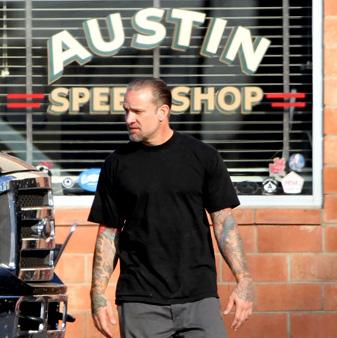 Jesse James and his family have started their new life in Texas, and RadarOnline.com has the latest details of their first few days in their new home of Austin.
EXCLUSIVE: Inside Jesse James' New Life In Austin
Upon arrival in the wee morning hours over the weekend, the family finally arrived at their sprawling estate. The motor bike mogul moved into a new $2 million luxury home about 15 miles from Sandra Bullock's home.
Article continues below advertisement
"Our new place is about 15 miles away from where Sandy has a property as the crow flies but about 30 miles by actual road," Jesse said during a legal hearing with his former wife Janine Lindemulder, the mother of his youngest daughter Sunny.
As in California, his other ex-wife Karla, who is the mother of his two eldest children Chandler and Jesse Jr., has a home nearby.
As they set up house, Jesse and the kids stopped by H.E.B. Supermarket to pick up the basics which included Fiji bottled water and Becks beer. James has also been spending time working at his Austin Speed Shop. "It's just like his normal routine back in California," a source told RadarOnline.com exclusively.
"It's business as usual for Jesse. He gets up early in the morning and takes the kids to school before going to work at his business pretty much all day.
"The kids' school is close to the Austin Speed Shop and he's surrounded by the same kind of guys he had working for him back in California. He seems to be in good spirits."
NEW PHOTOS: Sandra Bullock And Jesse James In Texas- But Not Together
For the first day of school on Wednesday, the family put on a united and happy front for their first day at their private school.
Article continues below advertisement