Exclusive
EXCLUSIVE: Fantasia To Move In With Married Lover; In Talks For Another Reality Show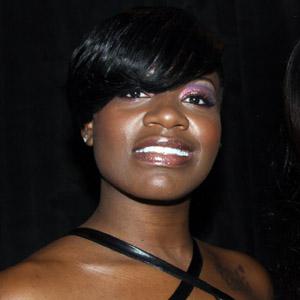 Fantasia Barrino and her married lover Antwaun Cook are planning to move in together – despite the fact that her family does not approve.
RadarOnline.com has learned exclusively that the couple are making plans to move in together and have been in talks with VH1 for a new reality show about their rollercoaster relationship.
The former American Idol winner recently reconciled with Cook after she unsuccessfully tried to take her own life when he ended the relationship.
Article continues below advertisement
A source told RadarOnline.com: "Fantasia and Antwaun are going to move-in together despite the fact that his divorce has not been finalized. They are talking about getting married and have been approached to do a new reality show about their relationship together."
But not everybody is behind the couple as they move forward with their relationship. "Fantasia's family has reservations about Antwaun because he's married and that they also feel that he could be using her for his own ends" says the source. "They feel that she is rushing into things too quickly without thinking it through fully and they have been trying to talk her out of moving-in with him."
"But Fantasia really loves the guy and wants to marry him and start a family too."
The pair was spotted together 24 hours after she was released from the hospital, filming scenes for her forthcoming Fantasia For Real VH1 reality show.
He was then seen taking some of his belongings out of his family home in North Carolina which he shared with his wife Paula Cook and their two young sons.
Antwaun publicly defended Fantasia claiming she was not the reason that his marriage had failed despite the fact that Paula had filed a complaint against the singer for having an affair with her husband.
Article continues below advertisement
Fantasia's deeply religious father Joseph Barrino told RadarOnline.com that he did not approve of his daughter dating a married man and he didn't believe they were working together.
He said: "I do not think that can be real, it must be somebody else. I'm very displeased with that relationship because he is a married man and all of that has been discussed with Fantasia."
But despite her family's disapproval it seems like Fantasia is forging ahead with her relationship with Antwaun regardless.