Exclusive
EXCLUSIVE DETAILS: Playgirl Punked By Steven Slater Look-A-Like; Fleeces Bottle Of Vodka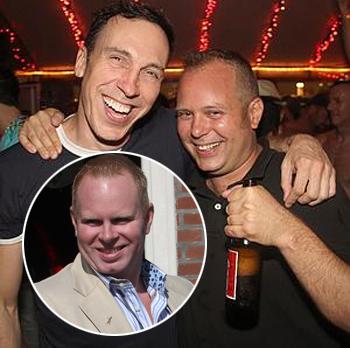 Playgirl VP of marketing Daniel Nardicio thought he celebrated his birthday on the Hudson River Sunday night with famed JetBlue flight attendant Steven Slater – but it turns out he was duped!
Nardicio tells RadarOnline.com in an exclusive interview that a friend of his said Slater wanted to join the party held on a Playgirl cruise ship so he welcomed the invite, but now realizes it wasn't the real Steven Slater.
Article continues below advertisement
"The guy was pretty funny saying things like, 'Boycott JetBlue' and 'Fly United!' Nardicio said. "It was a little off since that's not typically something you do when there are legal things involved, but I didn't think anything of it."
"Slater looks like a lot of gay guys…pudgy, pale."
COURT DOCUMENT: Steven Slater's Criminal Complaint
The mystery man was clearly playing up his part as Slater and Nardicio said he didn't leave empty handed.
"At the end of the cruise the guy asked for a bottle of Belvedere Vodka because they were promoting the party," Nardicio says. "So I said, 'Sure, take a bottle.'
"Do I care? No, Not really. I think it's funny. The guy must have been mistaken for Slater and figured why not go with it."
Nardicio goes on to say, "I was duped, but all I lost was a bottle of vodka."
RELATED STORIES
EXCLUSIVE: Gay Folk Hero Flight Attendant Still Hitched To Vegas Bride – 15 Years After Split