Exclusive
EXCLUSIVE: Mel's Email to Oksana After Brawl: 'I Am Unspeakably Sorry'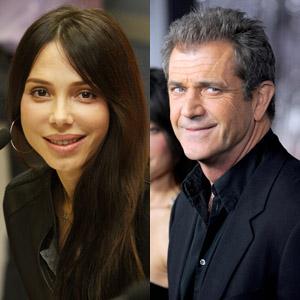 The morning after Mel Gibson allegedly punched Oksana Griogorieva twice in the head, damaging her mouth and giving her a concussion, the disgraced Oscar-winning actor/director apologized via email, RadarOnline.com has learned exclusively.
Oksana told law enforcement authorities that Mel punched her in the mouth and the left temple as she held their infant daughter Lucia.
He then pinned her to a bed, put a forearm across her throat and a hand over her mouth, leaving her fearing for her life.
Article continues below advertisement
While Mel's lawyers have denied the Braveheart star hit Oksana, significant evidence indicates that Oksana was beaten.
RadarOnline.com has discovered that authorities possess an email apology from Mel to Oksana that was sent early the morning after the altercation.
"Could you please call me. I want to tell you how unspeakably sorry I am," Mel wrote at 9:50 am on January 7.
But that wasn't his first email after the fight.
RadarOnline.com learned that at 8:38 am, Mel emailed Oksana: "How's your tooth?"
That correspondence could be crucial in the three investigations into the situation because it can be used to prove Mel knew he damaged Oksana's tooth.
When coupled with Oksana's photos of her damaged mouth -- plus her dentist's affidavit -- it makes it extremely difficult for Gibson to deny the violence.
Interestingly, when Gibson was interviewed by the Los Angeles County Sheriff's Department on Sunday, he asserted his Fifth Amendment right against self incrimination, refusing to discuss the domestic violence aspect of the case.
Article continues below advertisement
The veneer on Oksana's upper left front tooth was snapped off, and the one on the upper right front tooth was cracked, as RadarOnline.com first revealed, with our world exclusive photos.
Dental experts agree that tremendous force is needed to cause that injury.
Oksana's dentist, who treated her January 7, has provided a strong affidavit about the damage to her mouth.
"He will be a very strong witness for her, if it ever gets to that point," one person, who knows the dentist, told RadarOnline.com.
The Sheriff's department is conducting one of three ongoing investigations into the situation.
The Department of Children and Family Services is also investigating and the couple's custody war is being fought in a close court room.
The emails and photos are part of the powerful evidence Oksana has provided supporting her allegations.
After sending the emails, Gibson texted Oksana later in the day.
As RadarOnline.com exclusively revealed, Mel send Oksana this message: "Oksana, I wasn't safe for you last night. I spent two hours with a therapist today and have regained some perspective. What I'm telling you know if I am safe & would like to come by and make amends to you, sascha and Lucia. I won't stay just let you say your peace and I'll say mine. Let me know if it's alright!"
Article continues below advertisement
EXCLUSIVE PHOTO of Oksana After She Says Mel Punched Her
Read the rest of his text messages.
Oksana visited her physician January 8 and was diagnosed with a concussion.
RadarOnline.com published exclusive photos of the bruising around her left eye; those photos are also being used as evidence in the probes.
"Even after this incident, Oksana was still in love with Mel," a source told RadarOnline.com.
"They were still together... She didn't want to call the police."