Hillary's Secret Emails Vanish! But Hacker Says There's Proof She Is Lying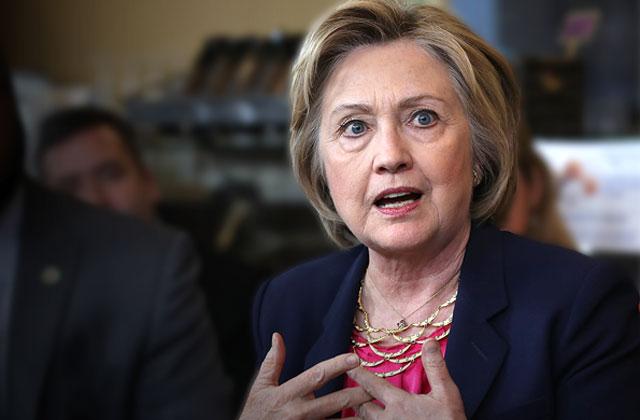 Article continues below advertisement
"The Department has searched for Mr. Pagliano's email PST file (Personal Storage Table) and has not located one that covers the time period of Secretary Clinton's tenure," State Department spokesman Elizabeth Trudeau said.
Trudeau went on to say that the Department "does have records related to Mr. Pagliano" but that they are "working with Congress and requesters to provide relevant material."
Later, Trudeau told ABC News that only a "small amount of Pagliano's email has been recovered."
Pagliano was granted immunity by the Justice Department, meaning anything Pagliano says cannot be used against him, but he can no longer invoke the Fifth Amendment. Nevertheless, the Republican National Committee is adamant about retrieving every email of his with Clinton, as well Clinton's text and Blackberry Messenger communications.
"It's hard to believe that an IT staffer who set up Hillary Clinton's reckless email server never sent or received a single work-related email in the four years he worked at the State Department," RNC's Deputy Communications Director, Raj Shah, told ABC News. "Such records might shed light on his role in setting up Clinton's server, and why he was granted immunity by the FBI. But it seems that his emails were either destroyed or never turned over, adding yet another layer to the secrecy surrounding his role."
Article continues below advertisement
The mystery as to why the State Department does not have the email records remains unclear, but the FBI continues to investigate Clinton on her alleged "gross negligence" in her management of government documents, potentially violating the Espionage Act.
The presumptive democratic nominee has also denied claims from notorious Romanian hacker "Guccifer" that he hacked into her private email server in 2013.
But The Horn News claims they have proof that Clinton is lying and that Bill Clinton's "absent-minded doodles on White House stationary" could unravel her lies.
"A shocking new revelation connects a hacker's release of Bill Clinton's silly White House drawings to what may be one of the biggest national security breaches in the nation's history," The Horn News wrote. "One that comes with a 10-year jail sentence."
Article continues below advertisement
Guccifer released these drawings online and did not reveal from where he obtained them, although some speculate that he hacked the Clinton Library.
But in an interview with Meet The Press last year, the former Secretary of State told Chuck Todd that the "private email server had been there for years. It is the system that my husband used when he got out of the White House. And so it was sitting there in the basement," Clinton said.
This means the email server that contained Bill's personal files, i.e. his doodles, could also be the same server Hillary used for classified government information, proving Guccifer's claim that he successfully hacked into the email server after releasing the drawings online.
Guccifer, whose real name is Marcel Lehel Lazar, is currently being held in a Virginia jail for federal charges relating to separate alleged cyber-crimes, but maintains that he hacked more than just doodles. The hacker said he's concealed two gigabytes of data that's "too hot" and "is a matter of national security."