Presidential Election 2016
Hillary Betrayed? Right Hand Woman Huma Abedin Spills To The FBI About Email Leak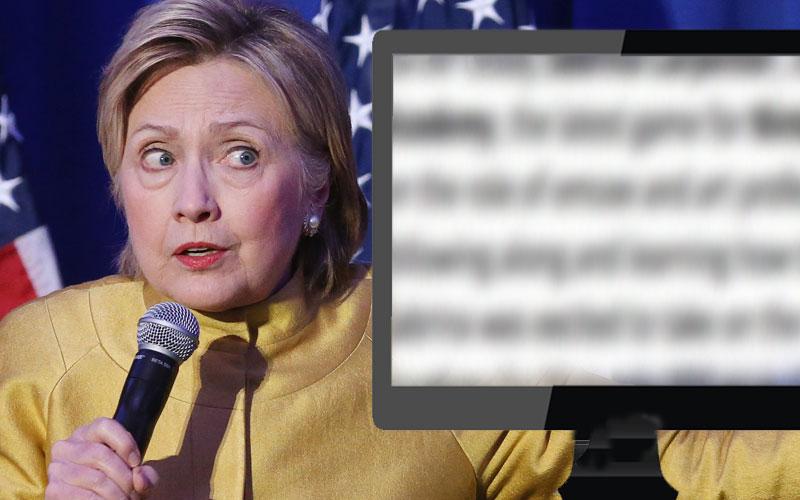 As Hillary Clinton's email scandal widens, RadarOnline.com has learned that her most trusted advisors have been talking to the FBI — including her most loyal aide, Huma Abedin!
FBI agents have interviewed Clinton's closest confidantes, including former Clinton deputy chief of staff Abedin, as part of the ongoing investigation. Abedin was included on many of the leaked Clinton emails and is currently married to disgraced U.S. representative and Sharknado 3 actor Anthony Weiner.
Article continues below advertisement
Her exceedingly close relationship with Clinton has been cause for speculation over the years, with some conservative pundits even claiming they were lesbian lovers.
Clinton hosted an engagement party when Abedin married Weiner, and said at the gathering, "I have one daughter. But if I had a second daughter, it would be Huma."
Abedin and other aides have been interviewed over the past few weeks and her campaign has stated that they have been fully cooperative with the investigation.
"From the start, Hillary Clinton has offered to answer any questions that would help the Justice Department complete its review," Clinton's press secretary Brian Fallon said. "…And we hope and expect that anyone else who is asked would do the same. We are confident the review will conclude that nothing inappropriate took place."
The federal investigators have been trying to build a case proving the then secretary of state mishandled classified information. U.S. Intelligence agencies are also probing whether she knowingly sent confidential information through her private email server. So far, investigators have found no evidence that she violated the law on purpose.
As for Abedin's interview with the feds, insiders insisted that it should be considered routine.
Clinton herself is expected to speak with the FBI in the next few weeks, though Clinton stands by her claim that she has not done anything wrong.