Yolanda Foster Realized She Had Lyme Disease Watching Herself On RHOBH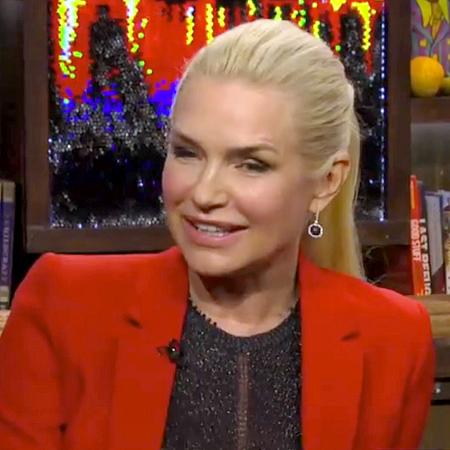 The Real Housewives of Beverly Hills star Yolanda Foster went into detail about her battle with chronic Lyme disease on Monday night's edition of Watch What Happens Live, noting that she only realized something was wrong after shooting the Bravo reality TV show.
"I've had it for about a year-and-a-half, two years," the Dutch model told host Andy Cohen, referencing an incident with cast mate Taylor Armstrong as the moment she realized something had went awry.
Article continues below advertisement
Yolanda said after she called Taylor an a***ole -- adding she rarely curses and she then realized she "had all these words floating my brain and … couldn't make a sentence from it.
"That was the day I realized I was really sick and I needed help," said the Holland-born beauty, adding she's 53 days into her treatment and takes antibiotics four times daily. "I'm starting to see the light, and my brain is coming back!"
On her Bravo blog, Yolanda further discussed her health, saying she notices herself "struggling to keep it together and participate as each episode airs.
"The Lyme disease had so severely affected my brain functioning that it was extremely hard for me to think, form sentences, and stay focused," she recalled. "I was always trying to be so extremely healthy because it was the only way I could get through my days."
Yolanda said she initially believed her woes were the result of perimenopause.
Other notable personalities who have battled Lyme disease include former President George W. Bush, actor Alec Baldwin and Sopranos star Jaime-Lynn Sigler.
Watch the video on RadarOnline.com