Westminster Dog Show Murder Mystery! Owner Suspects Canine Competitor Was Poisoned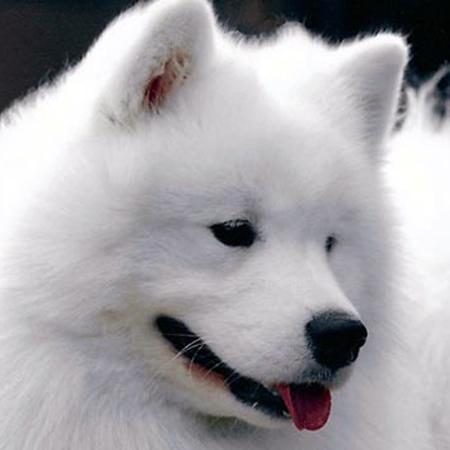 The pomp and circumstance of the famed Westminster Dog Show ended in tragedy for one owner who claims that her prize show dog was poisoned during last month's historical competition, RadarOnline.com is reporting.
Cruz, a three-year-old Samoyed, competed for the first time in the big show this year but just four days after he left New York for another event in Colorado, he dropped dead on February 16, reported ABC News, and both co-owner Lynette Blue, and handler, Robert Chaffin, are highly suspicious over the cause of death.
Article continues below advertisement
"We have gone through all the steps of where he was, what was done, and he was always on a leash," revealed Blue, who had raised Cruz since he was a fluffy ball of white fur, and has bred Samoyeds since the 1960s.
"He was never outside. He was always with the handler."
The dog, whose full extravagant show name is GCH CH Polar Mist Cruz'N T'Party At Zamosky D, was competing at the 18th Annual Rocky Mountain Cluster Dog Show in Denver when he became sick and began vomiting blood. Chaffin took him to a vet where Cruz sadly died of internal hemorrhaging, and his body was cremated before a necropsy (animal autopsy) could be performed.
It remains a mystery as to how the prized pooch could have been infected, as the manager of the hotel where Cruz and Chaffin stayed in New York told Blue that the facility does not use rat poisoning.
Blue revealed that the only time Cruz was not being watched by Chaffin while in the city was when the dog was "benched" at Westminster, a time when the dogs are required to stay in an assigned area with other owners and breeders. Meanwhile, the handler suspects an animal rights activist he encountered at the dog show who "was just scowling at me and telling me how cruel I was.
Article continues below advertisement
"If I could do it all over again, I wouldn't go to Westminster," he said, slamming the world famous competition. "I won't go to that show again. It's not safe for dogs."
However, the veterinarian who treated the furry victim said it could just have been an unfortunate accident. "Dogs are dogs. It's not anyone's fault. They eat stuff; they get into things; they make bad decisions," Molly Comiskey told the New York Times.
The 137th Westminster show drew 2,721 purebred entries. Cruz, one of 33 Samoyeds listed in the show, did not win any ribbons in the best of breed judging.
"We have never, to our knowledge, had an incident at our show where a dog has become ill or was harmed as a result of being poisoned," the kennel club said in a statement.
As RadarOnline.com previously reported, the big winner of this year's competition was Banana Joe, an Affenpinscher, owned by Zoila Truesdale and Mieke Cooymans, who became the first of his breed to take home the coveted silver bowl.