Pampered Pets Compete For 'Best In Show' At The Westminster Kennel Club Dog Show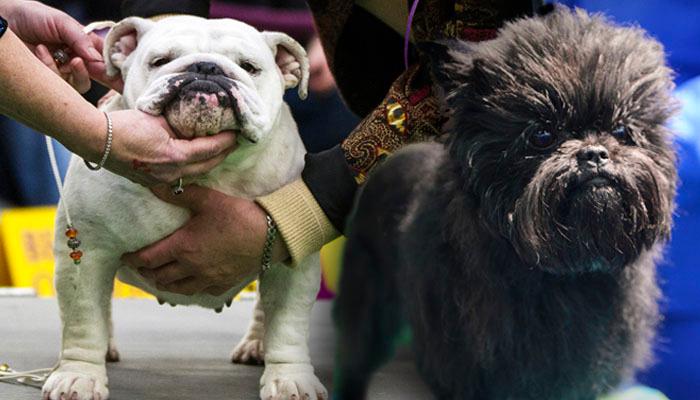 Are they cute or is it just plain ridiculous to fuss this much over your pooch?
Who Cares! America's most prestigious canine event, The Westminster Kennel Club Dog Show, began Monday featuring 2,721 of our four-legged friends, and RadarOnline.com has the pictures of the pampered pets!
Now in its 137th year, 187 breeds and varieties are taking part in the competition this time around, where one lucky dog will
Article continues below advertisement
be selected as the 'Best In Show' on Tuesday evening at New York City's Madison Square Garden.
Monday's big winner was the bewitching Banana Joe, an Affenpinscher, owned by Zoila Truesdale and Mieke Cooymans.
BJ, to his friends, was crowned the best of his breed for the third straight year. The adorable Affenpinscher, well known for his monkey-like face, is regarded as one of the nation's top show dogs.
But he'll have some competition for the coveted silver bowl from Sky, the Wire Fox Terrier, Oakley, the German Wirehaired Pointer, and a Standard Poodle named London!
See for yourself what canine cutie takes the top prize on the USA Network, which will broadcast the closing night coverage of the Westminster Kennel Club Dog Show, Tuesday at 8 p.m. PST.