Step Aside Oscar! Animal Friendly 'Genesis Awards' Nominees Announced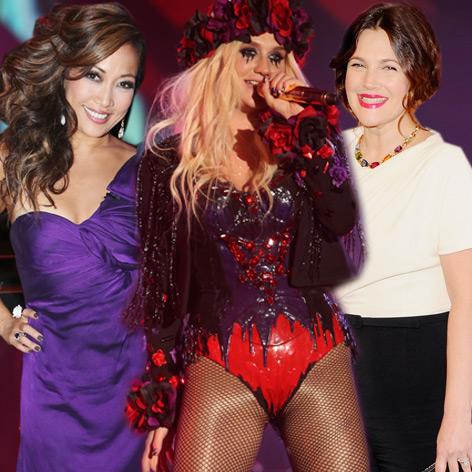 Forget the Academy Awards! Animal lovers are looking forward to the upcoming Genesis Awards, which will honor entertainment and media that offered positive messages about our cute, cuddly, fierce, and endangered friends last year.
The Humane Society of the United States just announced the list of nominees for the awards show, which will be hosted by animal booster Carrie Ann Inaba of Dancing with the Stars at the Beverly Hilton Hotel in Beverly Hills on March 23.
Article continues below advertisement
You can be sure no fur will fly at the benefit gala, where pop star Ke$ha will receive the Wyler award for increasing awareness of animal issues.
Award nominees include the movie Big Miracle, in which Drew Barrymore played a Greenpeace volunteer who tries to save a family of whales trapped in the ice, and Darling Companion, about a woman (Diane Keaton) loves her dog more than her husband (Kevin Kline).
In the dramatic series category, the ABC TV show Grey's Anatomy was nominated for its episode The Lion Sleeps Tonight in which a pet lion goes on the loose in Seattle. Meanwhile, Animal Planet's popular My Cat From Hell will go up against three other shows in the reality category.
TV news magazines also offered a lot of animal-centric programming last year. Will 20/20's Deadly Pets beat out Nightline's The Ugly Truth Behind High Stepping Horses? Stay tuned.