Ex-Westboro Church Member Shunned By Family, Apologizes For Hate Protests 'I Hurt People & I Am Sorry For That'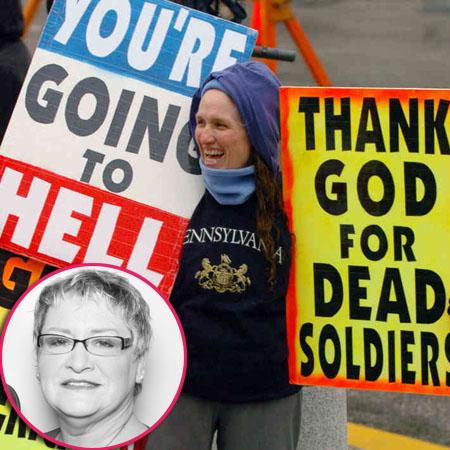 Article continues below advertisement
"In the moment, I thought I was doing the right thing, I thought I was loving my neighbor," she said.
She said she's since been ostracized from all associated with the Topeka, Kansas-based group, which consists predominantly of members of Phelps' extended family.
"I knew that I would never be able to talk to my family again, which is sad because our family -- those are the only people that we grew up -- those are the only people that we were allowed to associate with and become friends with and make memories with.
Article continues below advertisement
"So I was pretty much leaving everything."
Also in the interview, Anderson brings the ex-WBC member face to face with Sherry Wyatt, the mother of a soldier whose funeral the group picketed.
After commending Alvarez for her bravery in severing ties with the despicable bunch, she told her what her exact reaction was at learning they'd be picketing her son's burial.
"Absolute dread -- 'Oh no' -- that was my first reaction," she said.
Check out the interview Wednesday on Anderson Live.