Missing Timmothy Pitzen's Family 'Devastated' After DNA Proves Man Found Is Not Him
Eight years after Timmothy Pitzen went missing at age 6, his family was given a ray of hope when a man confronted police, claiming to be him.
This Thursday, April 4, after getting a DNA sample from the man, investigators confirmed he is not Pitzen, but rather 23-year-old ex-convict Brian Michael Rini.
In a press conference, Timmothy's grandma, Alana Anderson, and his aunt, Kara Jacobs voiced their heartbreak over the ordeal.
Article continues below advertisement
"It's devastating. It's like reliving that day all over again," said Kara between tears. "Timmothy's father is devastated once again."
She said the boy's dad, Jim Pitzen, is absolutely distraught and unable to speak to anyone at this time.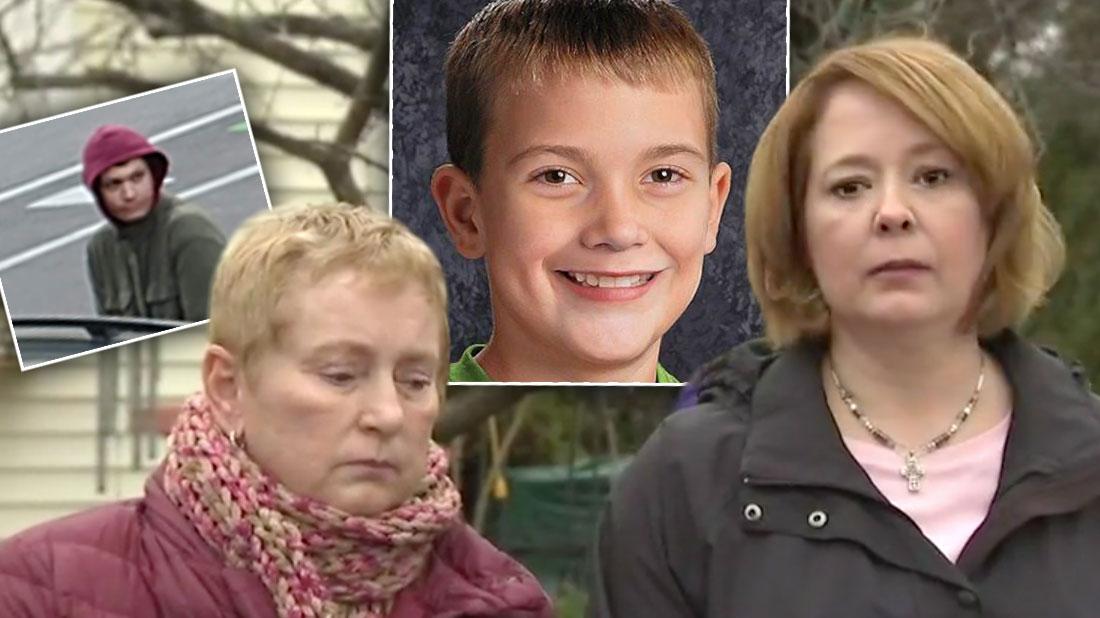 As RadarOnline.com readers know, Timmothy disappeared in 2011, after his mother, Amy Pitzen, was found dead of self-inflicted wounds in a motel room in Illinois. In her suicide note, she wrote that her son was safe with people who cared for him and warned police that they would "never find him."
Both Kara and Alana said that out of all the Timmothy sightings and false alarms over the years, this one felt like the most promising.
"It's been awful, we've been on tenterhooks, we've been hopeful, alternately hopeful and frightened and it's just been exhausting," said Alana.
Sobbing, the missing boy's grandma continued.
"I was very close to Tim, he spent a lot of time here," she said.
She then told a story about the last time Timmothy slept over at her house: "He crawled in bed with me and told me I was 'the best grandma in the whole wide world.'"
Article continues below advertisement
Despite their sorrow over the incident, both Alana and Kara said they feel equally sorry for Brian — who told police he'd escaped two male kidnappers and ran across a bridge to break free after years of captivity.
"As Kara said, I feel so sorry for the young man who's obviously had a horrible time and felt the need to say he was someone else, and hope that they can find his family," said Alana.
Timmothy's family members said they don't know why the man pretended to be the missing boy, but they don't care. For now, they are "back to ground zero" and hoping for the best.
Speaking of Tim, Alana said: "He's a wonderful little boy and I hope he has the strength of personality to do whatever he needs to do to find us."
She said her prayer has always been "that when he was old enough he would find us if we couldn't find him."
Alana only hopes Timmothy remembers his family enough to one day come looking for them.
"I think he will. He's a very smart guy," she said.
When asked where she believes Tim is right now, Alana said she hopes "he did get to a loving family and he's happy."
Even if he's not home with them, she and Kara hope "whoever has him is taking good care of him."
"All we can do is hope," said Kara.