Loaded 9-MM Gun Found In Toy Aisle Of South Carolina Target Store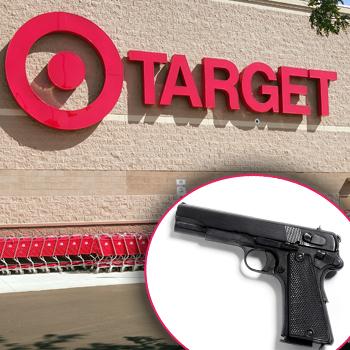 In a disconcerting story, police said that a 9-mm handgun loaded with eight bullets was found on top of a Playskool box at a South Carolina Target, rattling locals who believe it was intentionally set there in hopes a tragedy would occur.
"I don't think someone would accidentally drop off a gun," Target shopper Kennedy McClain told the Myrtle Beach station of the May 30 incident. "I think he purposely left it there for a child to pick up and think, 'Oh it's a toy gun,' and accidentally point it at somebody and it goes off."
Article continues below advertisement
Anyone with information is asked to contact Detective H. Jones at 843-918-1911.