Beyonce Banned! Find Out Why Big-Name Stores Aren't Stocking Her New CD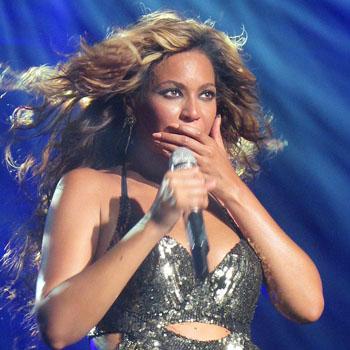 Beyonce sold more than 618,550 copies of her new self-titled album last week -- her best showing ever. But not everyone is a fan. RadarOnline.com has learned that Target has made the decision not to sell the CD.
The retail titan announced earlier this week that they would not be carrying "Beyonce" in stores since the singer had decided to release the album in digital format first.
"At Target, we focus on offering our guests a wide assortment of physical CDs, and when a new album is available digitally before it is available physically, it impacts demand and sales projections," Target spokeswoman Erica Julkowski told Rolling Stone. "While there are many aspects that contribute to our approach and we have appreciated partnering with Beyonce in the past, we are primarily focused on offering CDs that will be available in the physical format at the same time as all other formats."
Article continues below advertisement
For her last album, 2011's "4," Beyonce had actually sold an exclusive edition through Target, with six additional tracks.
Other stores will get hard copies of the album beginning on Wednesday, and by Friday at the latest, Rolling Stone reported.
But even then, the full "Beyonce" experience won't be available to all shoppers. In accordance with a long-standing policy, Walmart will only carry a softened-down "clean" version of the album.
The company is "happy to be able to carry her album and support all her music," Walmart spokesperson Sarah McKinney told billboard.com.