Surprise! Beyonce Releases 'Visual' New Album On iTunes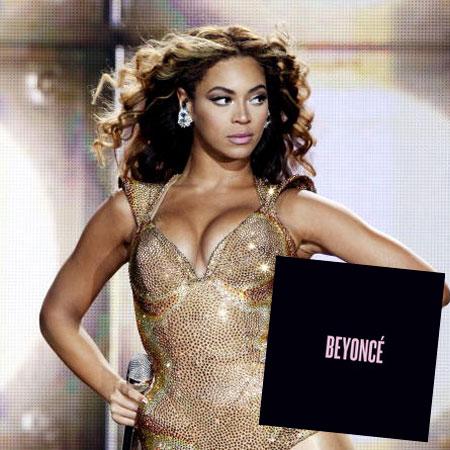 Beyonce shocked the music world Friday, releasing a new album via iTunes, and we've got a look at it right here for you right here on RadarOnline.com.
The eponymous-named record, her fifth, has 17 videos and 14 songs, including "Blue," an homage to her toddler daughter, Blue Ivy, who makes a cameo in the song itself.
Drake, Chimamanda Ngozi Adiche and Frank Ocean team up with the Single Ladies singer on various tracks, as does her hubby, Jay-Z.
Article continues below advertisement
The songstress said in a statement that she considers the new release an "exclusive visual album."
"I see music. It's more than just what I hear," she said. "When I'm connected to something, I immediately see a visual or a series of images that are tied to a feeling or an emotion, a memory from my childhood, thoughts about life, my dreams or my fantasies. And they're all connected to the music."
"I didn't want to release my music the way I've done it. I am bored with that. I feel like I am able to speak directly to my fans. There's so much that gets between the music, the artist and the fans. I felt like I didn't want anybody to give the message when my record is coming out. I just want this to come out when it's ready and from me to my fans."