Barney Rebels! Tamra's BANNED Children Appear On Camera In Orange County Housewife's Newly Released Wedding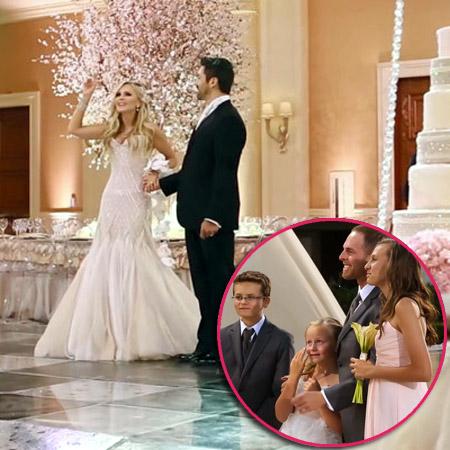 The Real Housewives of Orange County's Tamra Barney, in a heated battle with her ex-husband Simon over whether the three children they share can appear on her Bravo shows and specials, has launched a small salvo in the war as the year draws to a close.
Tamra, who wasn't permitted to show her children on the Housewives, spin-offs, or specials documenting her June wedding to Eddie Judge, recently uploaded a "personal wedding video" online, with the kids -- Sidney, 15, Spencer, 13, and Sophia, 8 -- included. (Hey, it's not on TV, right?)
Article continues below advertisement
"As promised here is the footage of our wedding designed by Perryfield Films," Tamra wrote on her Facebook page, adding, "I hope you love it as much as we do."
The clip shows the storybook nuptials, which took place on a gorgeous day in Dana Point, Calif., and Tamra, 46, said her little ones were moved by the occasion.
"I think every one of the kids were crying … I thought that it was beautiful," she said.
Watch the video on RadarOnline.com