Say WHAT?!!! Bizarre Pageant Secrets Of Miss America Contestants: 'Butt Glue' Lifts & Duct Tape 'Everything'!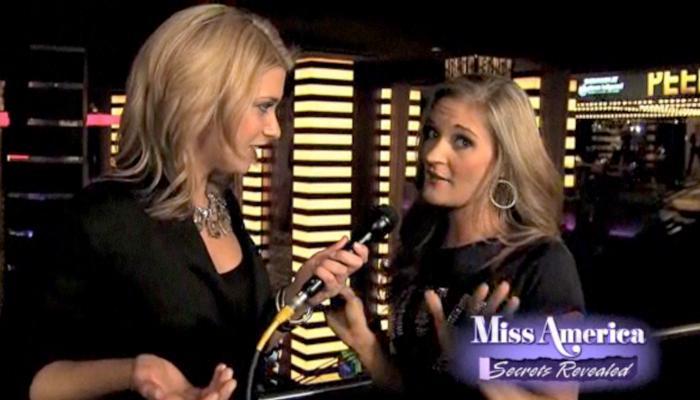 They may be glamorous pageant queens, but that doesn't mean that the contestants of Miss America rely on just their God given beauty when it comes time for competition!
In a five-part Live Well Network series called Miss America: Secret's Revealed, the 53 stunning contestants of the 2013 Miss America pageant reveal all of their bizarre beauty and body secrets, and RadarOnline.com has the full rundown and a video clip.
Article continues below advertisement
Kaitlin Gates, Miss West Virginia, has learned how to give her booty a boost with the help of something she calls "butt glue."
"So I know a trick to actually pull up your behind and make it look like you actually have a really nice tush even if you don't," the beauty divulges. "So there's a way to kinda tuck it in your bathing suit so everything is all nice and firm."
"So the butt glue helps lift the butt too?" asks the show's host Rebecca Spera.
"If you do it the right way. It's an art, it really is," Gates insists.
Piper Stoeckel, Miss Arizona, never heads to a pageant without her trusty roll of duct tape, which not only can be used for taping her badge in place, but also her body!
"I like to incorporate duct tape into a lot of my activities for Miss America," she confesses.
"During competition we have some lifting and supporting that we need some help with," she explains. "And it gets the job done with some duct tape."