Exclusive
Former Miss New Hampshire Beauty Queen Arrested, AGAIN, For Domestic Assault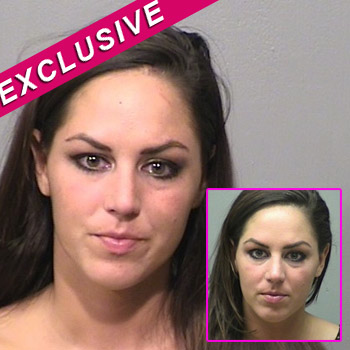 By Amber Goodhand - Radar News Editor
Miss New Hampshire USA 2010, Nicole Houde, is in trouble with the law again because RadarOnline.com has exclusively learned she was arrested for the second time in just two months on domestic assault charges.
The 26-year-old beauty queen was arrested by the Manchester Police Department on June 30 for Simple Assault, Domestic — and she was also charged with Violation of Bail Conditions stemming from her April arrest.
Article continues below advertisement
"When Nicole starts to drink, especially liquor, she becomes extremely jealous for no reason and then violence ensues. If she doesn't get whatever she is looking for at that moment she begins to fight to get an answer or attention," Scott told RadarOnline.com in an exclusive interview.
"The public only sees Nicole in her sober state for the most part, so most people she knows think she is an angel beauty queen when in fact she is nothing more than an out of control partier who turns violent and has cheated on me and previous boyfriends and no one realizes this."
Article continues below advertisement
Nicole, who runs her own website Be Gorgeous, should take some advice from herself: "I look forward to helping others better themselves and reach for their goals because a lot of times life gets in the way," she writes on the site.
"We get distracted and just need a little extra boost and help to get things on the right track."    
Nicole remained in jail for nearly four days before being released on bail on July 3.