O.J. Simpson Says 1994 'Lost Confession' Just 'Pisses' Him Off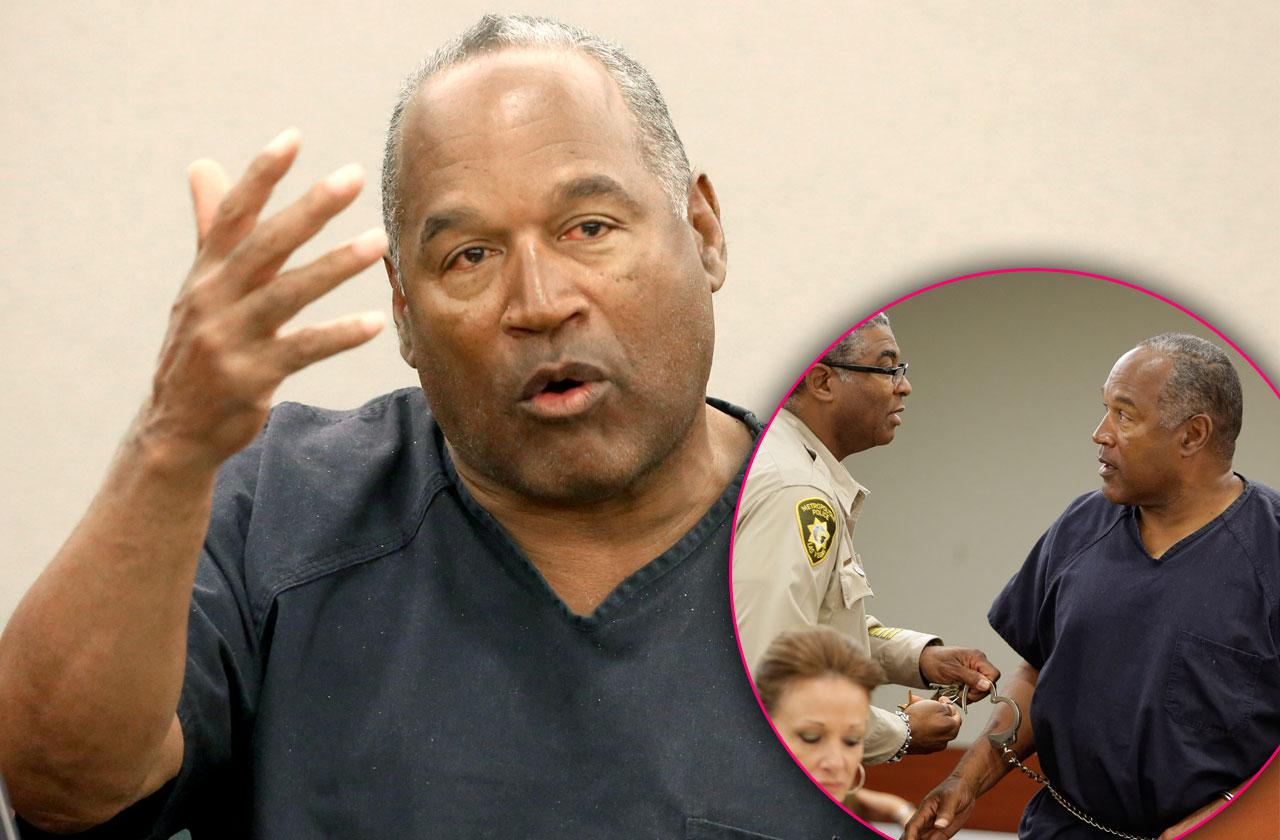 In the first shocking interview since his prison release, O.J. Simpson spoke out about his life in, and after jail, his years as a football star, and the true story behind his theoretical murder "confession."
"I get so many offers to talk," Simpson, 70, told The Buffalo News this Monday, March 12, "but everybody wants to talk about the crap."
The former athlete started off by coming clean about his Lost Confession video, in which he seemingly confirmed his involvement in the 1994 murders of Nicole Brown and Ron Goldman.
Article continues below advertisement
"When people want to make money or get ratings," Simpson said of the Fox show, "they're going to pimp me. I'm going to get pimped."
"Listen, if I confessed 12 years ago," he added, "you would have heard about it 12 years ago!"
Simpson also admitted that he didn't watch the show premiere because he knew it would just "piss him off!"
"You've got to let it go," he said of his murder scandal, adding that he's trying to enjoy his freedom after spending so much time behind bars.
As RadarOnline.com readers know, Simpson has been living in a 5,000-square-foot, five-bedroom Las Vegas mansion since his 2017 release.
"I'm totally happy with my life," The Juice admitted in his interview. "I enjoy my retirement."
He then paused, before adding: "I consider it forced retirement; don't get me wrong. I loved doing NFL Live, doing football games, doing the Olympics. If I never stopped I still would. But after the whole L.A. thing I got put in forced retirement, and I got used to forced retirement. It's not bad."
Article continues below advertisement
The "L.A. thing" Simpson referred to, was the brutal murder of his wife and her male friend —who she was allegedly having an affair with at the time.
The former jailbird then went on to talk about his successful NFL career, even saying that his passion for the sport continued while he lived in prison!
"I had four fantasy teams in Lovelock," Simpson said. "I ran a league; they called it the Champions League. When I first got to Lovelock, there was one, maybe two fantasy leagues. When I left, if there were a thousand guys on the yard, 910 were in fantasy leagues."
As RadarOnline.com readers know, Simpson was sentenced to 33 behind bars after he participated in an armed robbery and kidnapping in 2007. He only served nine years for his crime.
After being asked if he had to join any groups to stay safe in jail, Simpson laughed, saying: "All the boys were my boys! The heads of all the groups, all the shot-callers played softball for me. They were all my guys, the Aryans, Surenos, Nortenos…"
Article continues below advertisement
"Let me tell you: Not one minute when I was in Lovelock was I ever concerned about anybody. Nobody would think about screwing with me," added Simpson. "Virtually all the guys had my back. I was setting the tone. I was helping the guys. I helped put together programs, and when there were problems, I was the guy they came to, to mediate."
O.J. Simpson concluded his interview by saying that while he's happy to be free, he has accepted that he will not be welcomed back into the football spotlight. He also claimed that he is enjoying his peaceful lifestyle in Las Vegas with his family, and will likely stay there for the rest of his days.
What do you think of O.J Simpson's first post-prison interview? Sound off below.
We pay for juicy info! Do you have a story for RadarOnline.com? Email us at tips@radaronline.com, or call us at 800-344-9598 any time, day or night.