Mark Wahlberg Has Bieber Fever! The Odd Couple Is Making 'A Color Of Money Type Of Basketball Movie,' Says Actor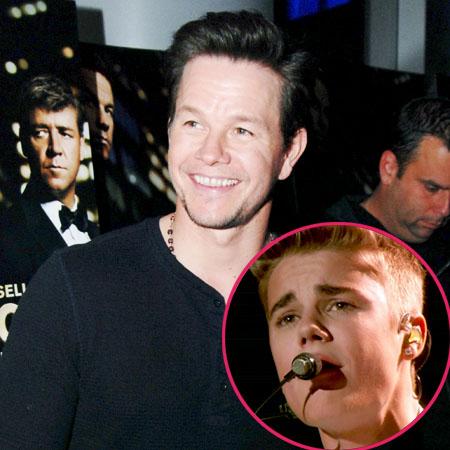 It's an unlikely big screen movie match-up, but character actor Mark Wahlberg is entering the world of pop culture and pairing up with Justin Bieber, RadarOnline.com is reporting.
The Broken City star - who has tried hard to put his own past as teenage heartthrob pseudonym Marky Mark far, far behind him – made the surprise announcement to Anderson Cooper on the latest episode of his talk show and explained how a random idea became reality.
Article continues below advertisement
"We were at Paramount pitching a different movie and we had the meeting and I said, 'Hey, by the way what do you think about me and Justin Bieber in a like Color of Money-type of basketball, street hustler movie?'
"They bought it in the room in five seconds. So we developed the script, the studio loves it, his camp loves it," the Boston-born actor revealed.
"He's touring and I'm doing Transformers, Ted 2 and another movie so we will probably do it next year. If I don't do it, we will do it with him and someone else and I'll produce it," he added.
When Cooper asked the seemingly obvious question of who would play the street hustler, Wahlberg replied: "I'm the hustler and he's the kid I have to reluctantly mentor because he's a very good basketball player.
"We got the idea when we saw him playing basketball in a celebrity thing and I play a lot of basketball so we thought it would make for an interesting movie," explained Wahlberg, who as a Boston Celtics fan is going to have to put his personal team preference aside when he hits the court with Los Angeles Lakers follower Biebs.