Marcia, Marcia, Marcia! Rob Kardashian Has Temper Tantrum In Keeping Up With The Kardashians Preview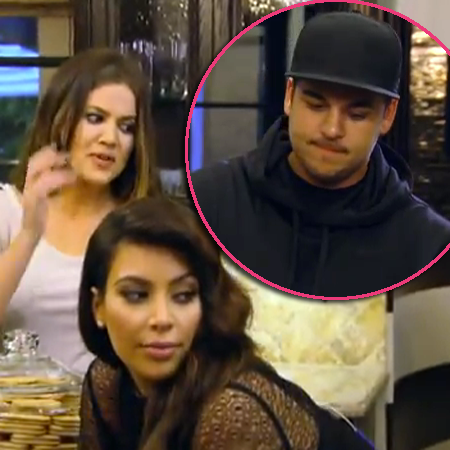 Rob Kardashian goes off on his mother Kris Jenner and sisters Kim, Khloe and Kourtney in this brand new preview of Keeping Up With the Kardashians we've got here for you on RadarOnline.com.
Rob was stranded, and when he summoned his relatives to come get him, no one responded. When he got home, he confronted them in a testy manner.
"I had to take a cab home cause the four of you are d***heads, you couldn't come and pick me up," Rob said. "This is really f****d up that all you guys thinking I was lying and didn't come pick me up."
Article continues below advertisement