Rob Kardashian Battery And Theft Charges Dismissed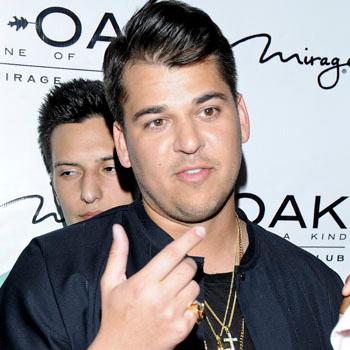 It's amazing what a civil settlement can do: The photographer allegedly attacked by Rob Kardashian -- who just last month criticized Los Angeles County prosecutors for going soft on the E! Star -- made a stunning backflip Thursday, telling a court that she wanted the criminal charges against the 26-year-old dismissed.
The judge agreed and tossed the two misdemeanor charges for battery and theft, RadarOnline.com has confirmed.
Article continues below advertisement
Paparazzo Kassandra Perez, aka Andra Viak, had filed a civil suit against the E! reality star after an incident in March at a West Hollywood gym when he allegedly hit her and took her digital media card out of her camera after she was spotted taking shirtless snaps of him.
She dropped the suit last week when Kardashian reportedly agreed to pay for the camera equipment.
On May 8, a lawyer for Viak called Kardashian's behavior against a woman "half his size" as both "aggressive and violent."
Kardashian had pled not guilty.