Rob Kardashian Charged With Battery & Petty Theft After Scuffle With Pap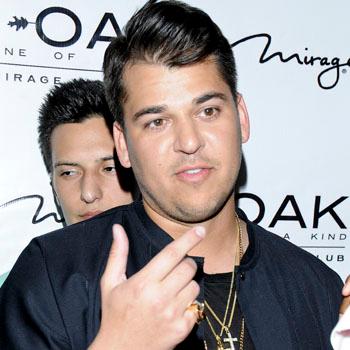 Rob Kardashian is following in the footsteps of Sean Penn and Russell Brand after an incident with a female paparazzo and now he's been charged with battery and petty theft.
The criminal complaint charges Rob include two misdemeanors for allegedly attacking Andra Viak and stealing her camera equipment at a gym in West Hollywood.
She was reportedly taking his picture in March at the gym when he accused her of trespassing on private property and he allegedly grabbed her camera and took the memory card.
Article continues below advertisement
Rob says he lashed out because the photog trespassed onto private property to take the photos.
Kim Kardashian's younger brother has been on a serious weight loss regimen and it was when he took off his shirt that the pap reportedly snapped the pictures of Rob.
Viak filed a robbery report at the time and subsequently sued Rob for robbery and assault prior to the criminal complaint being filed.
The Kardashian's rep did not respond to a request for comment.
Update:
Rob Kardashian appeared with his lawyer, Robert Shapiro in court this morning and formally pled not guilty to all charges.