New Orleans Police Issue Arrest Warrant For Russell Brand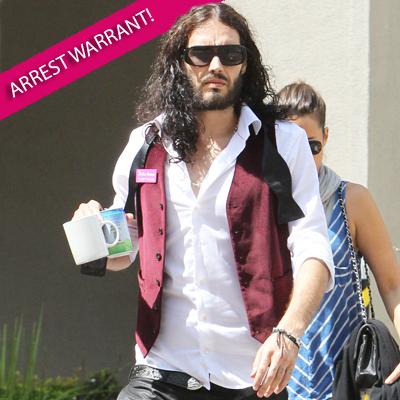 Seems like Russell Brand's having a hard time in The Big Easy.
Police in New Orleans late Wednesday issued a misdemeanor arrest warrant for the British funnyman, as he's accused of throwing an iPhone belonging to photographer Timothy Jackson through the window of a downtown law firm Monday.
Authorities Thursday told RadarOnline.com the warrant's in connection with simple criminal damage for $700. Jackson, in a police report filed, accused Brand of "criminal damages" in the incident.
Article continues below advertisement
The Get Him To The Greek star has since offered to make restitution for the busted pane. He addressed the incident on his Twitter account earlier this week, writing, "Since Steve Jobs died I cannot bear to see anyone use an iPhone irreverently, what I did was a tribute to his memory."
The 36-year-old ex of Katy Perry is currently in Louisiana working on a movie for Diablo Cody, who won an Oscar for Juno.