Call The Secret Service! Kanye West Threatens President Obama In Disturbing New Rant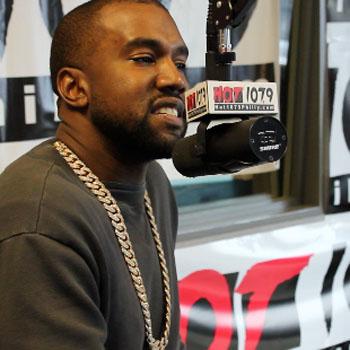 Article continues below advertisement
West told the hosts that fellow Chicago native Obama "used to come and visit me and my momma and tell me he was gonna run for President." But after the President called him a "jacka**" in 2012, and then criticized West's fiancée, Kim Kardashian and her family, all good will is out the window.
"The President likes to use that type of thing just to be down," West claimed. "People were fine with me being everybody's punching bag for five years … He also used that too, like 'Kanye's a jacka** because that's how the world felt. I don't care if somebody's the president or not … I think that he shouldn't mention my baby mama's name."
Celebs Who Have Slammed The Kardashians
And then, he warned, "Because we're both from Chicago …"
West made a similar threat to Kimmel when the two feuded weeks ago. Attorney Gloria Allred later told Radar that the "message that anyone who crosses him is not safe and that no one should forget that he is from Chicago" was "shameful."
But West, it seems, could care less who he offends. Explaining that President Obama and First Lady Michelle -- who he slammed weeks ago -- are "low on his list of priorities," he insisted, "As an artist, I can use whatever I want to create with."
The Secret Service may not agree: Threatening the President of the United States is a Class D felony.
Watch the video here and weigh in in the comments: